Day two on the Via de la Plata
18km to Castilblanco de los Arroyos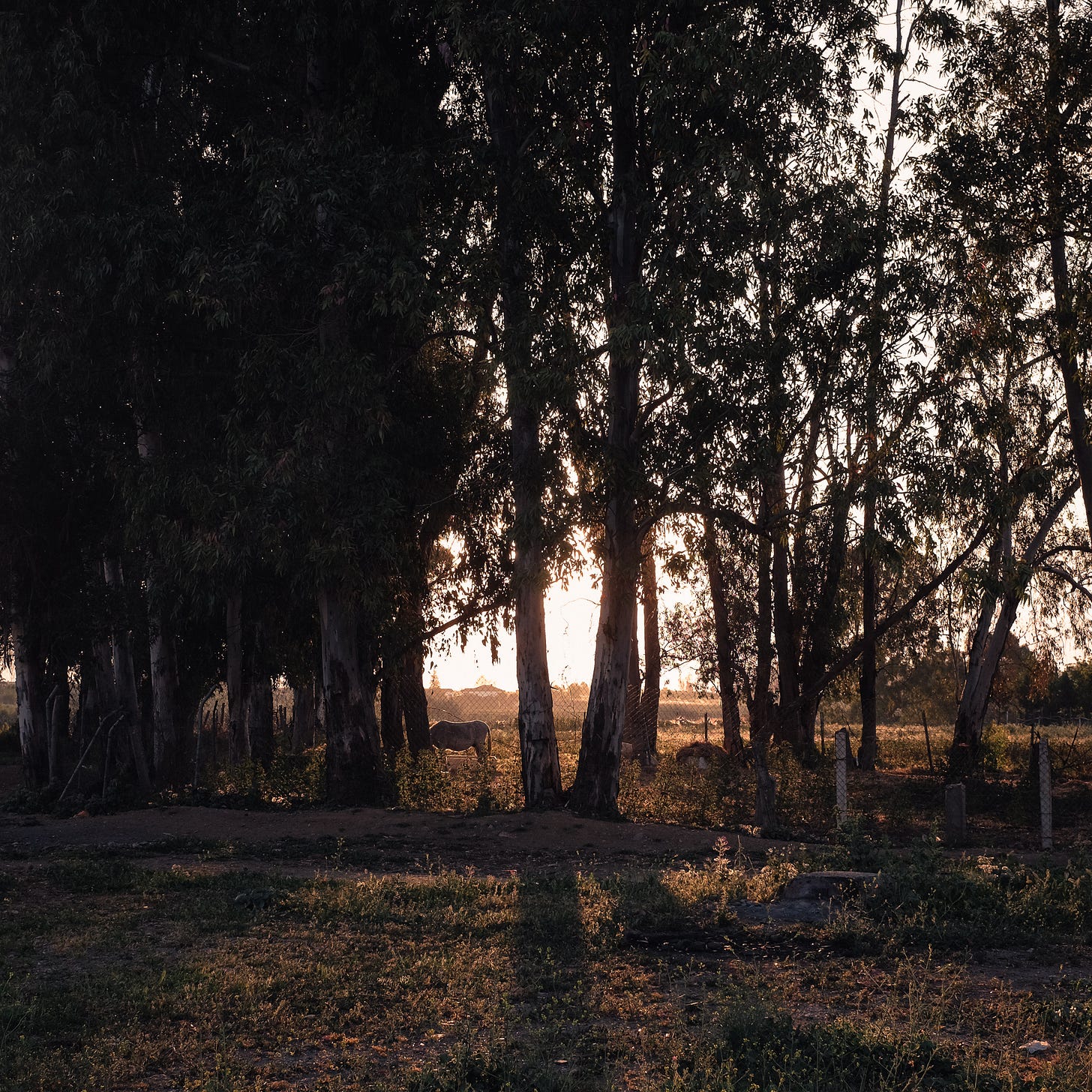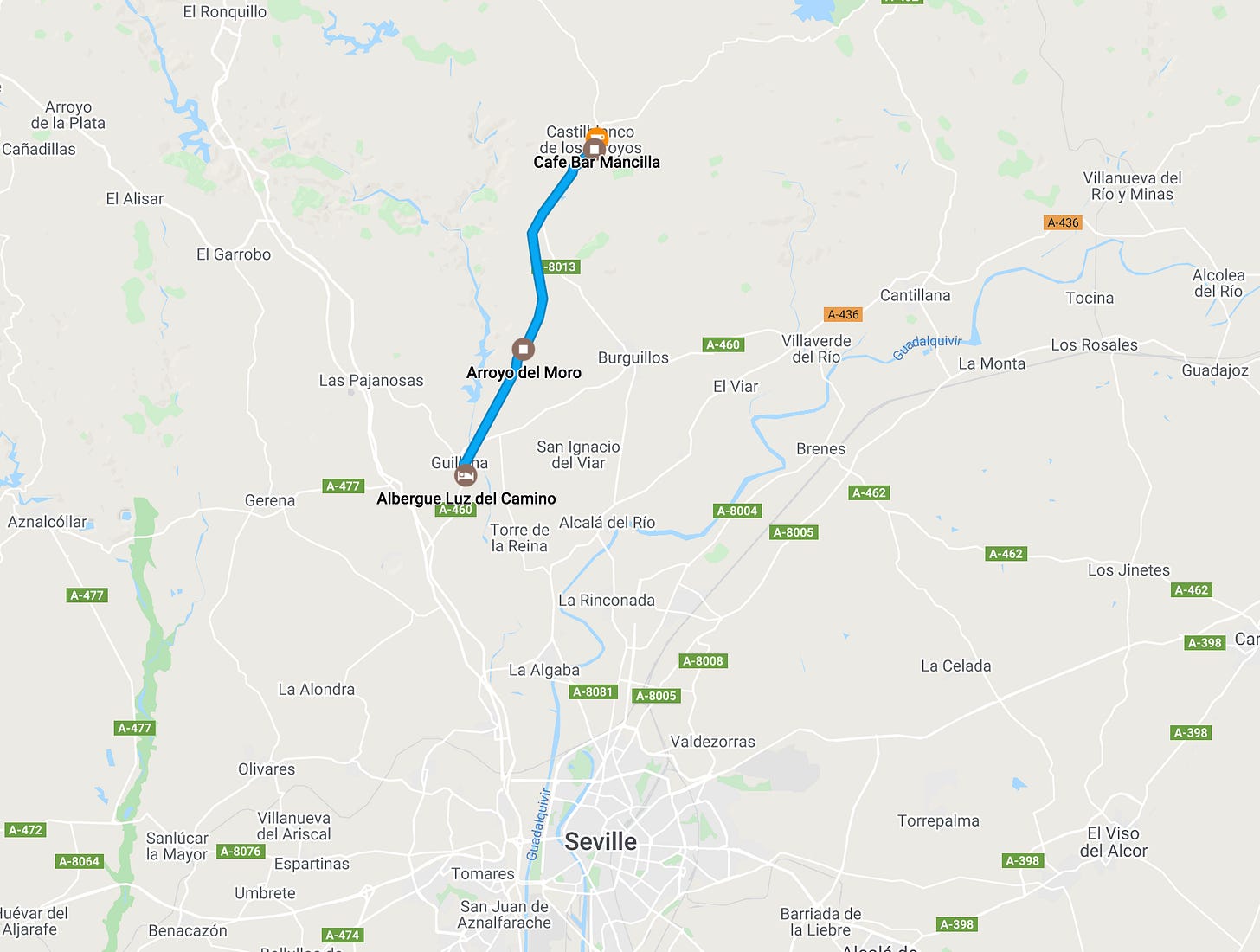 52km from Sevilla
It was an incredibly difficult day. I struggled almost the whole way and hit a wall barely halfway into the walk. I had expected a nice, easy walk since it was 5-6km shorter than the day before, but it was all uphill and a through-hike to the next part of civilisation, meaning no tea or snack breaks. On the Camino it's not unusual to eat up to six times a day; truly, it's one of my favourite parts of long-distance walking.
It was a beautiful route though. A golden sunrise, trails through open countryside, through paddocks and olive groves and surrounded by the most glorious wildflowers. After having to take so many breaks, I made it to the albergue around 2.30 pm,  somehow not that much later than the time I'd aimed for even though it all felt awful and so slow. Plus, it didn't rain and thunder until after I'd washed up, relaxed somewhat and got to the nearby restaurant for a late lunch :)
Strangely, there weren't any tables when I got to the restaurant. I think I realised later on that it had been Mother's Day, so every family was out to eat - even in this middle-of-nowhere quiet village. Luckily they gave me a little space at the bar and I gratefully sat down to rest my aching feet while it pissed down outside.
The albergue this time was quite unusual since it was based inside a school. I sat down and chatted with the hospitalero after lunch for a bit - in this case, he was a volunteer who had just recently arrived. At this point I was considering doing a series of portraits of the hospitaleros across the trek, so took a few portraits and went on about my evening.
Sadly the clothes I'd put out to dry over lunch had since been washed again in the rain, but the sun was out once again full force. I left everything to dry and took myself out onto the balcony to recover in the sun from the day's short yet heavy trek.
I must've been super tired that evening since I didn't write very much and completely skipped over the wonderful community dinner I was invited to. I was still sitting outside when a few walkers, who'd made friends already by the looks of it, prepared a group dinner including wine (a Camino essential... as the saying goes, "no vino, no Camino"), and invited the few of us who were outside to eat and drink and sit at the table. A wonderful moment of friendship, temporary but meaningful, moments that would come to pass many, many times on the trail. This, for me, is one of the most important elements of the Camino.
I went to sleep a bit anxious about the next day's 29km, well-documented steep hill at the end of the trail, and potential storm. All the fun stuff!
Signing off until next time,
A x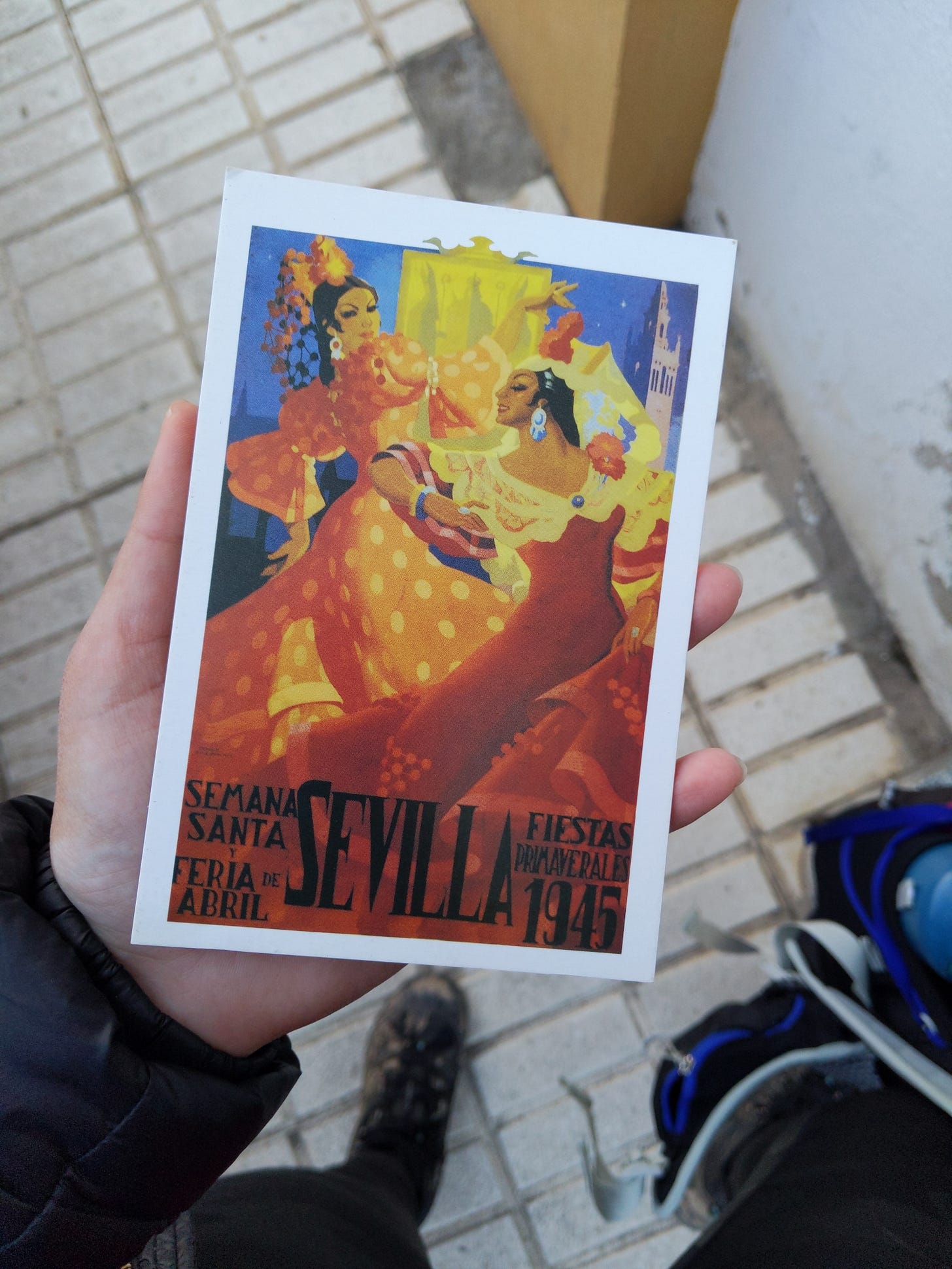 I dropped off a postcard to my mum for mother's day, which annoyingly never actually arrived. The one letter I've written in literally years and it's out there somewhere, floating in the ether.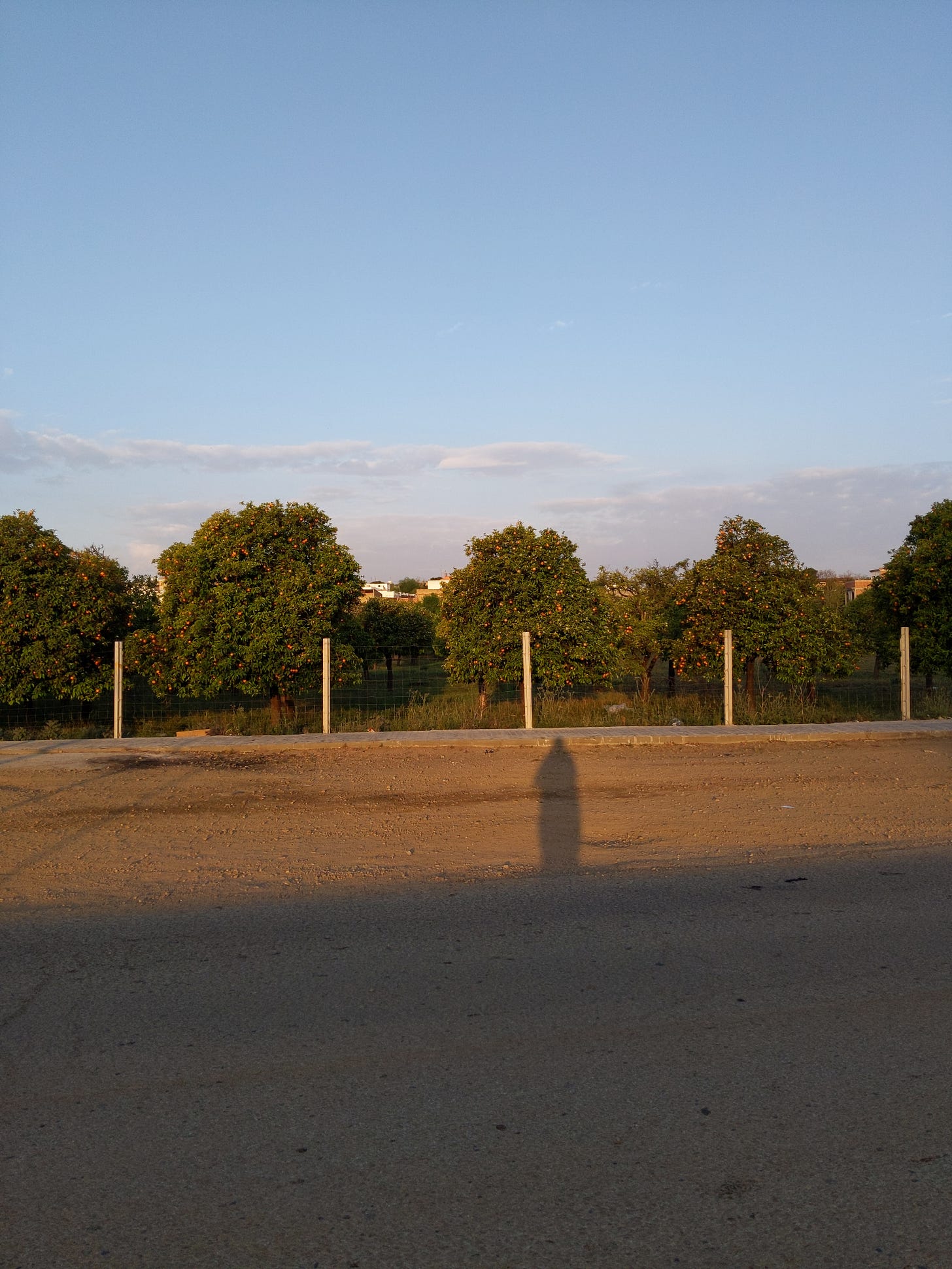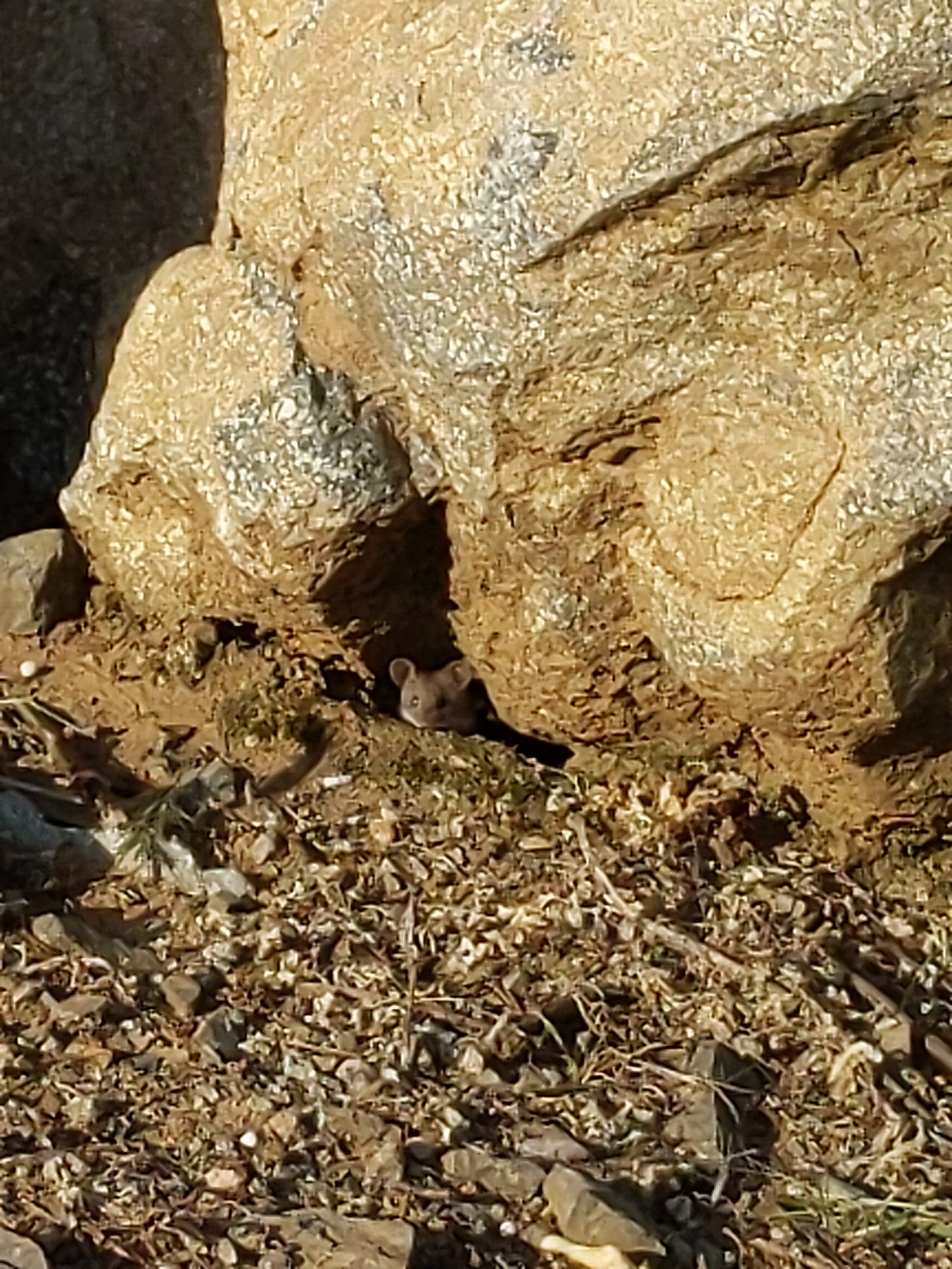 A lil snack break friend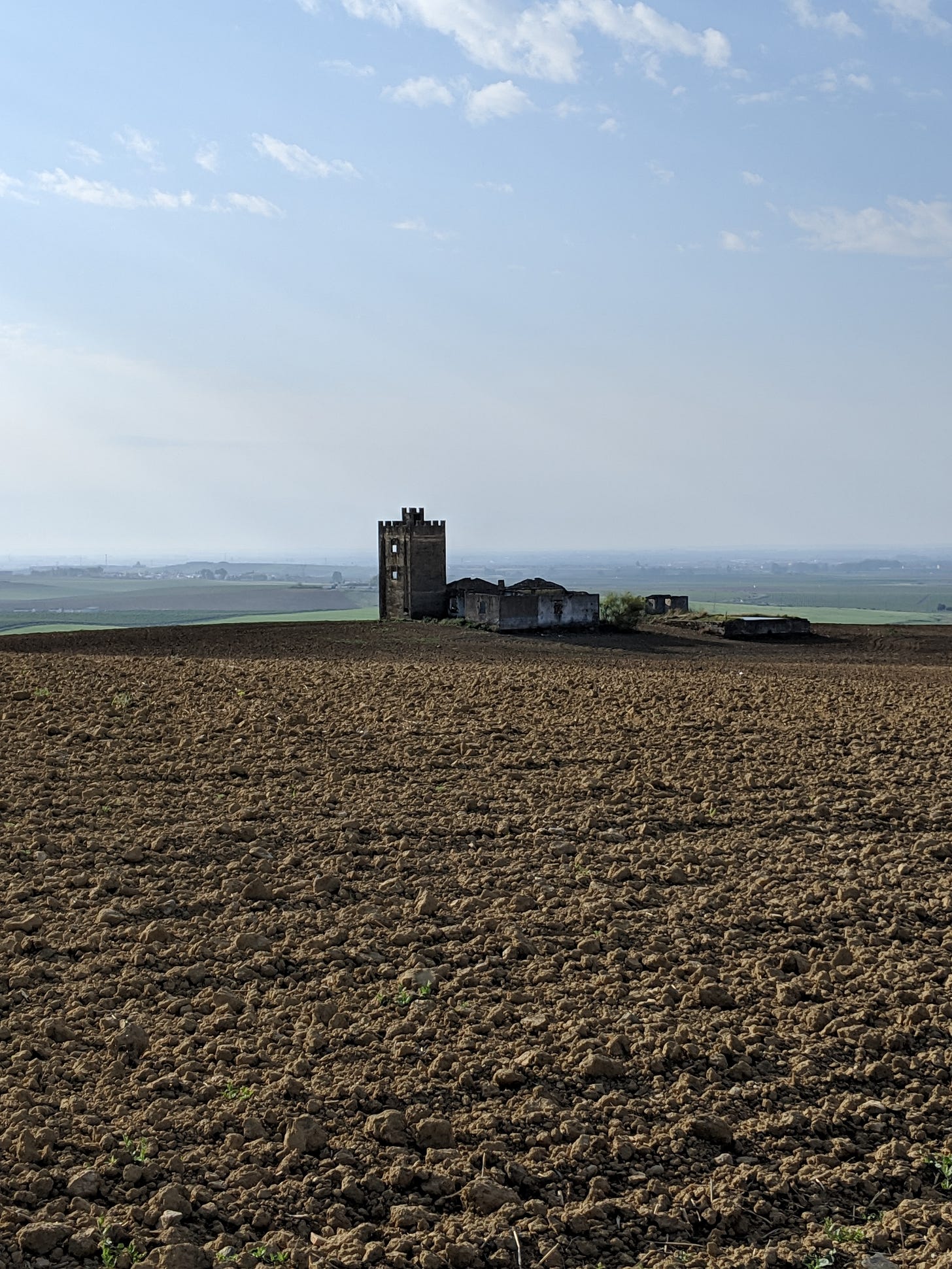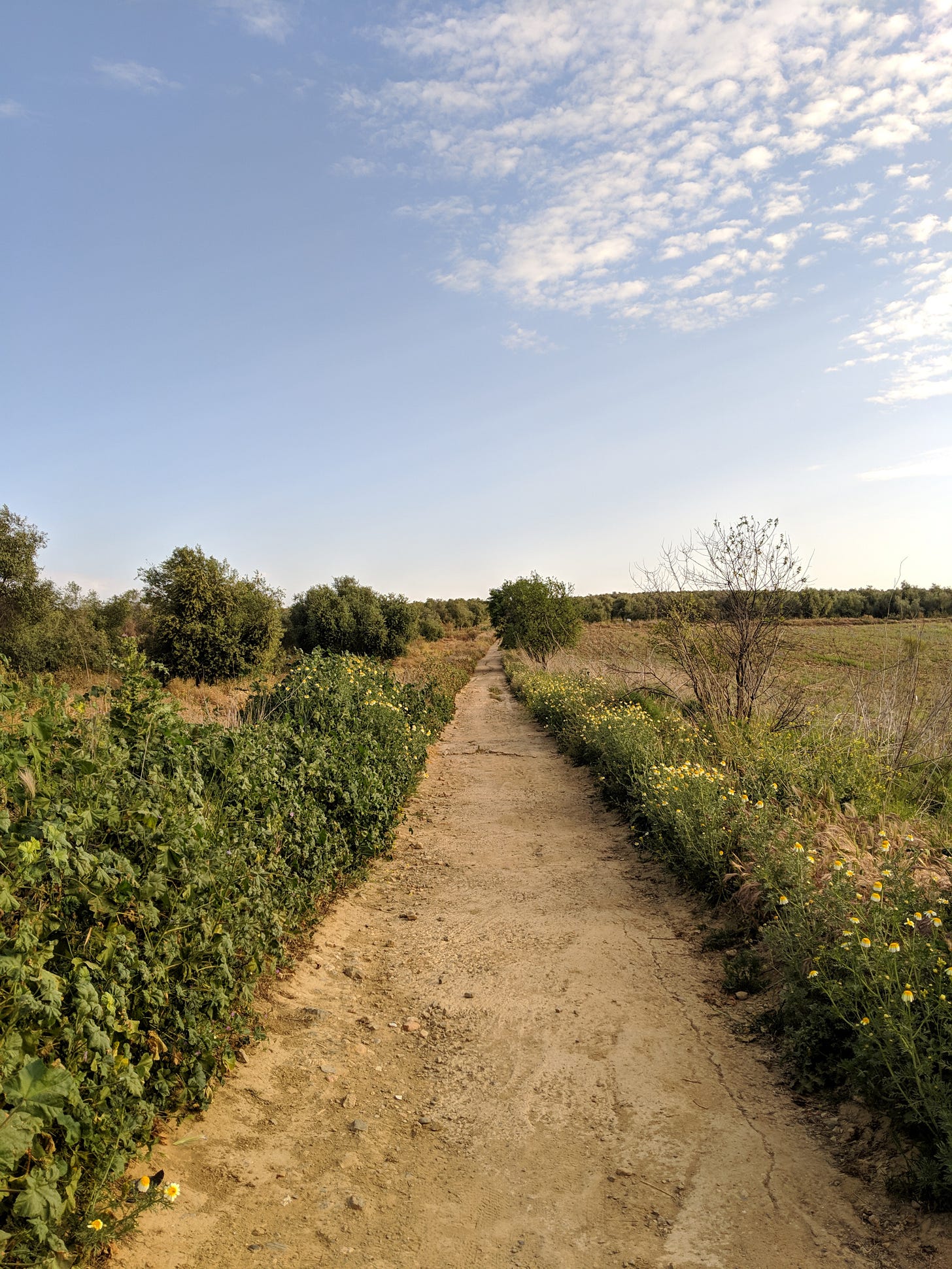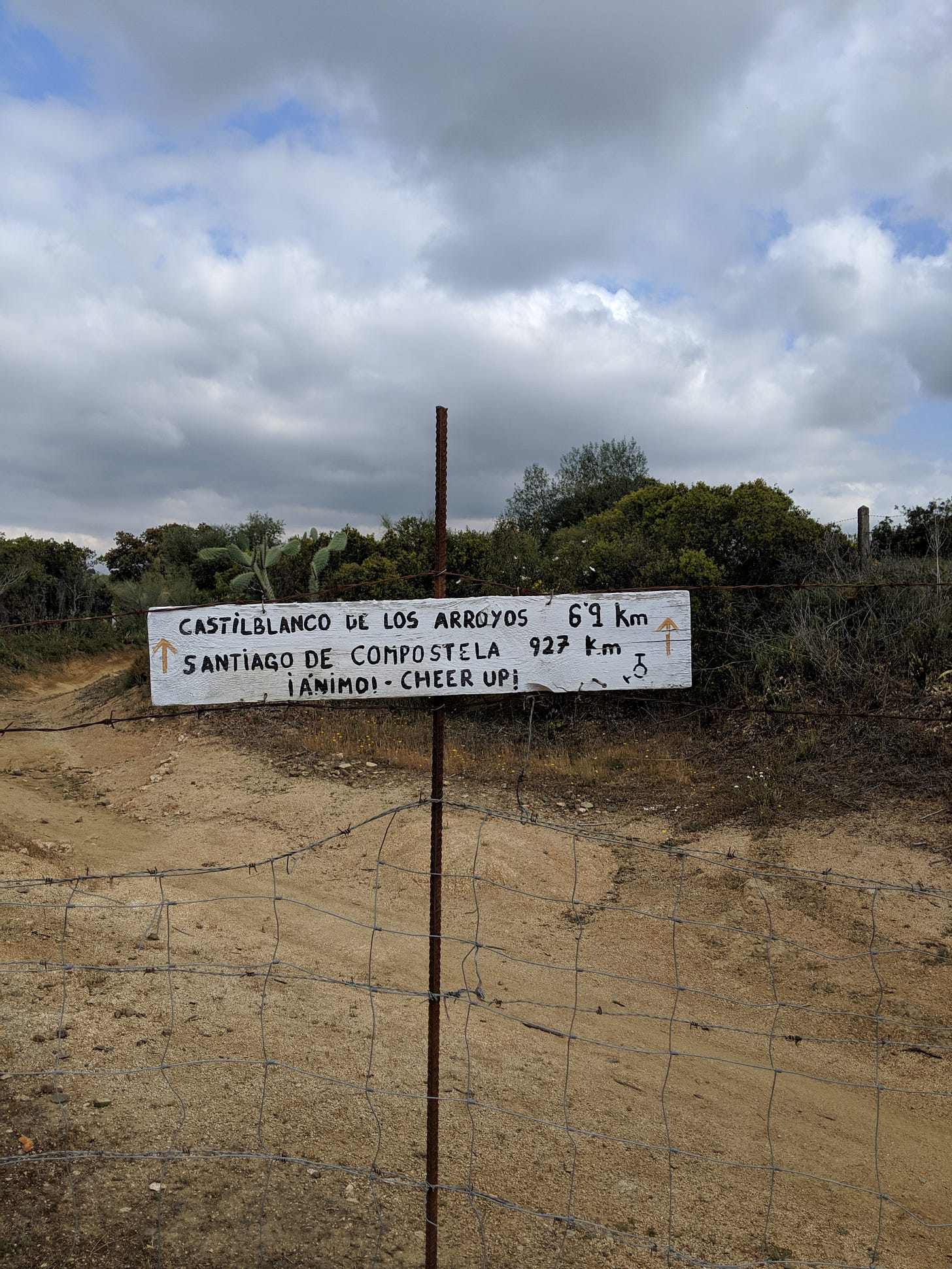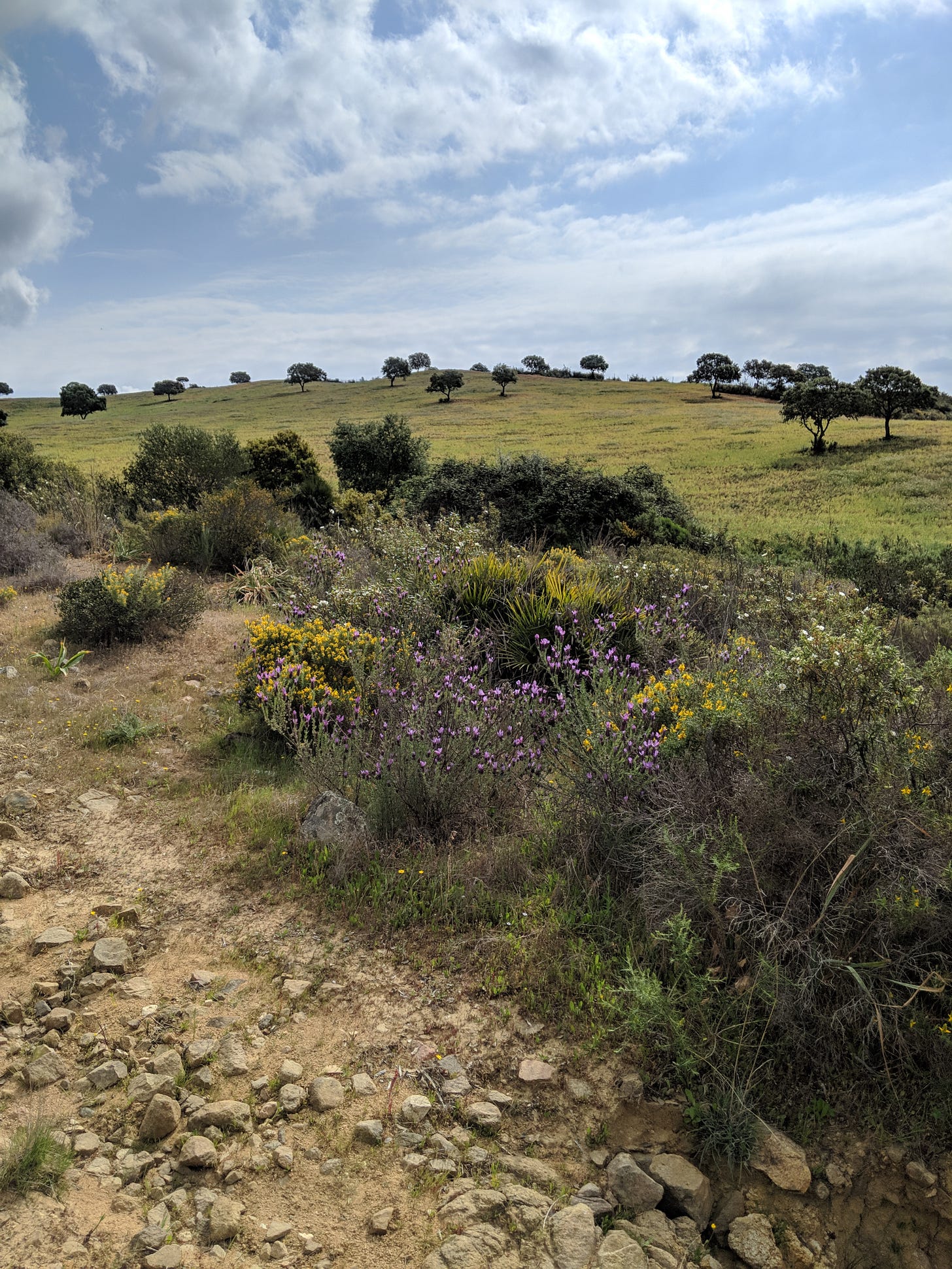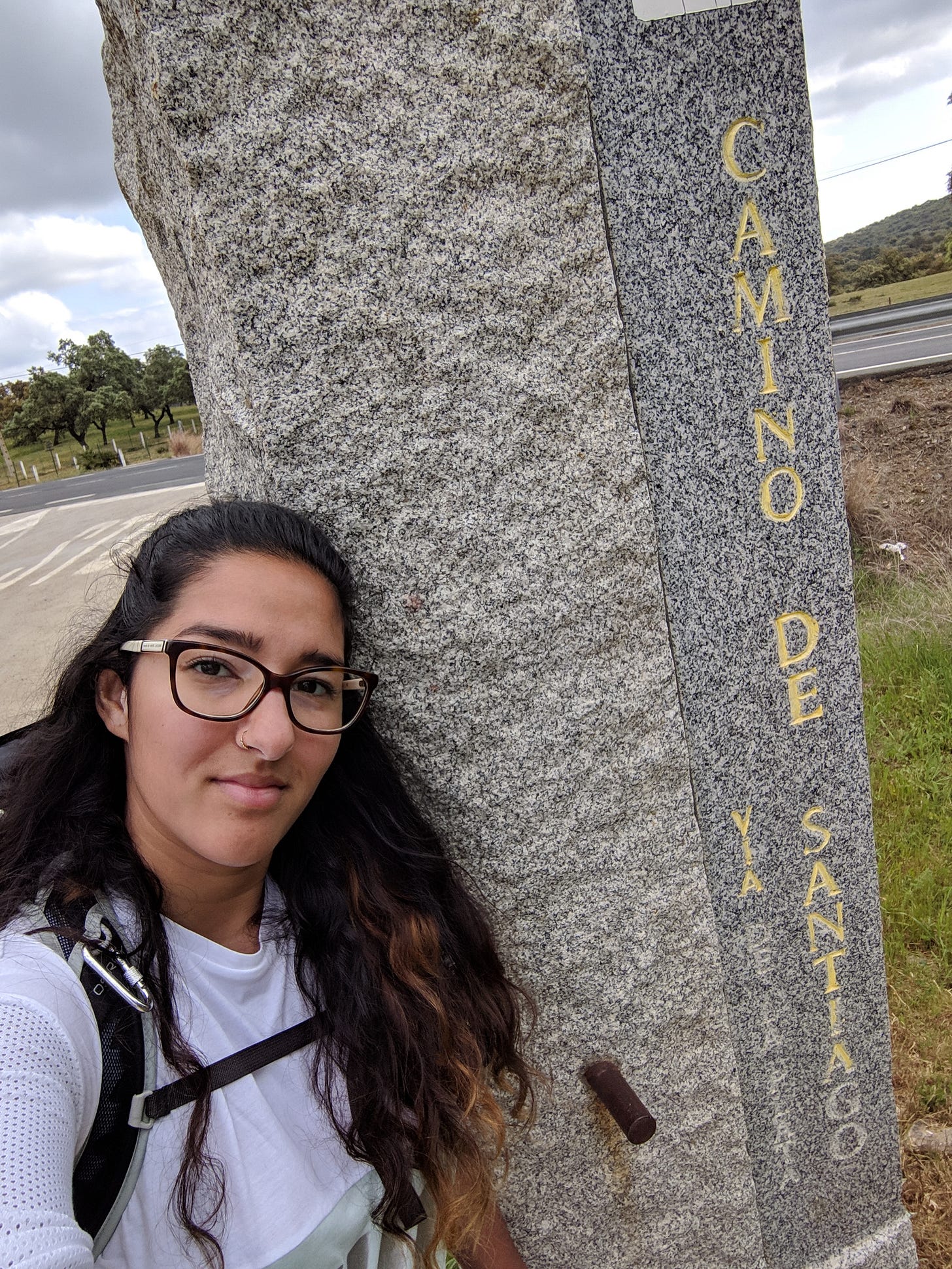 A bit broken and too many KM left to go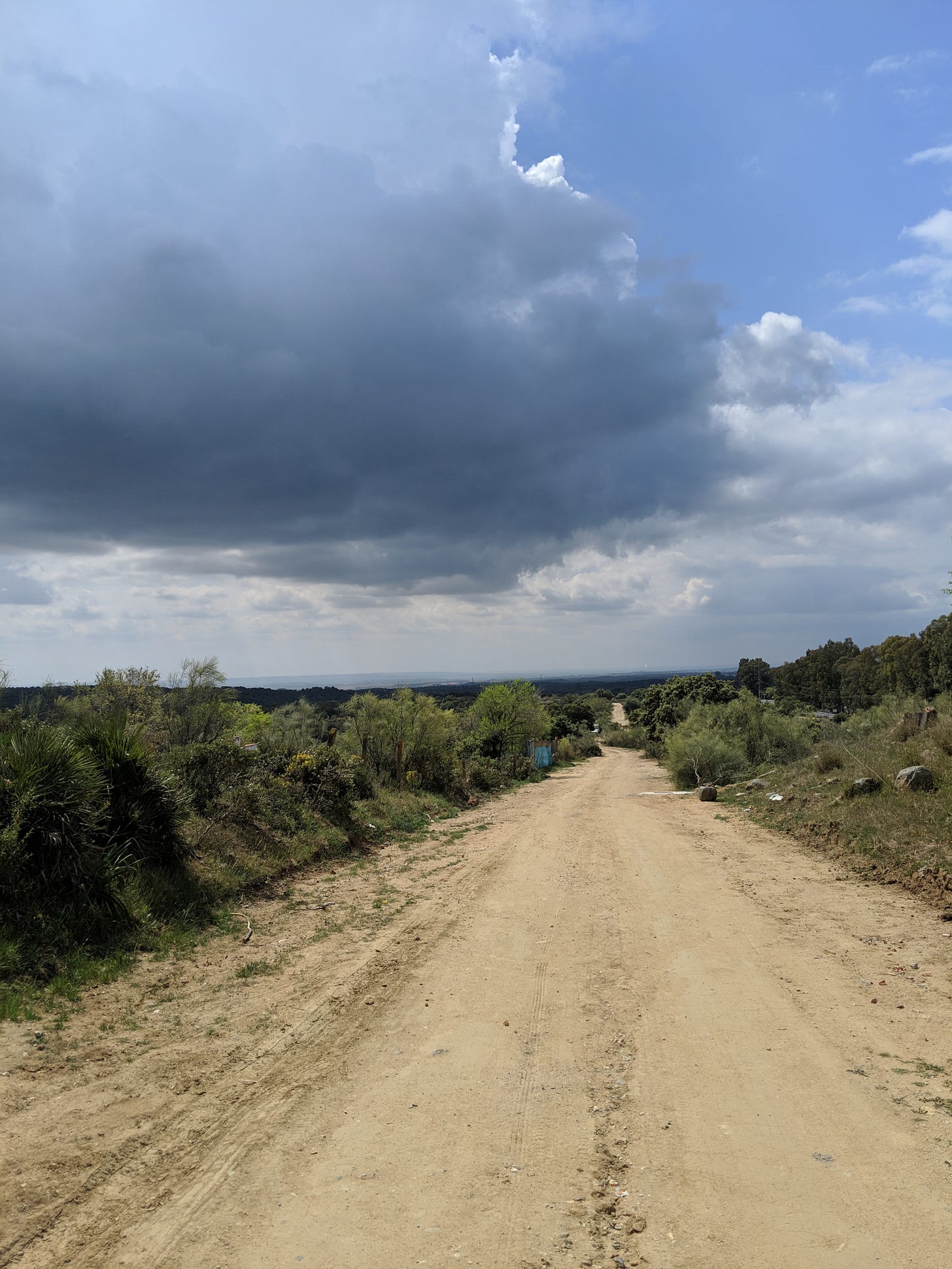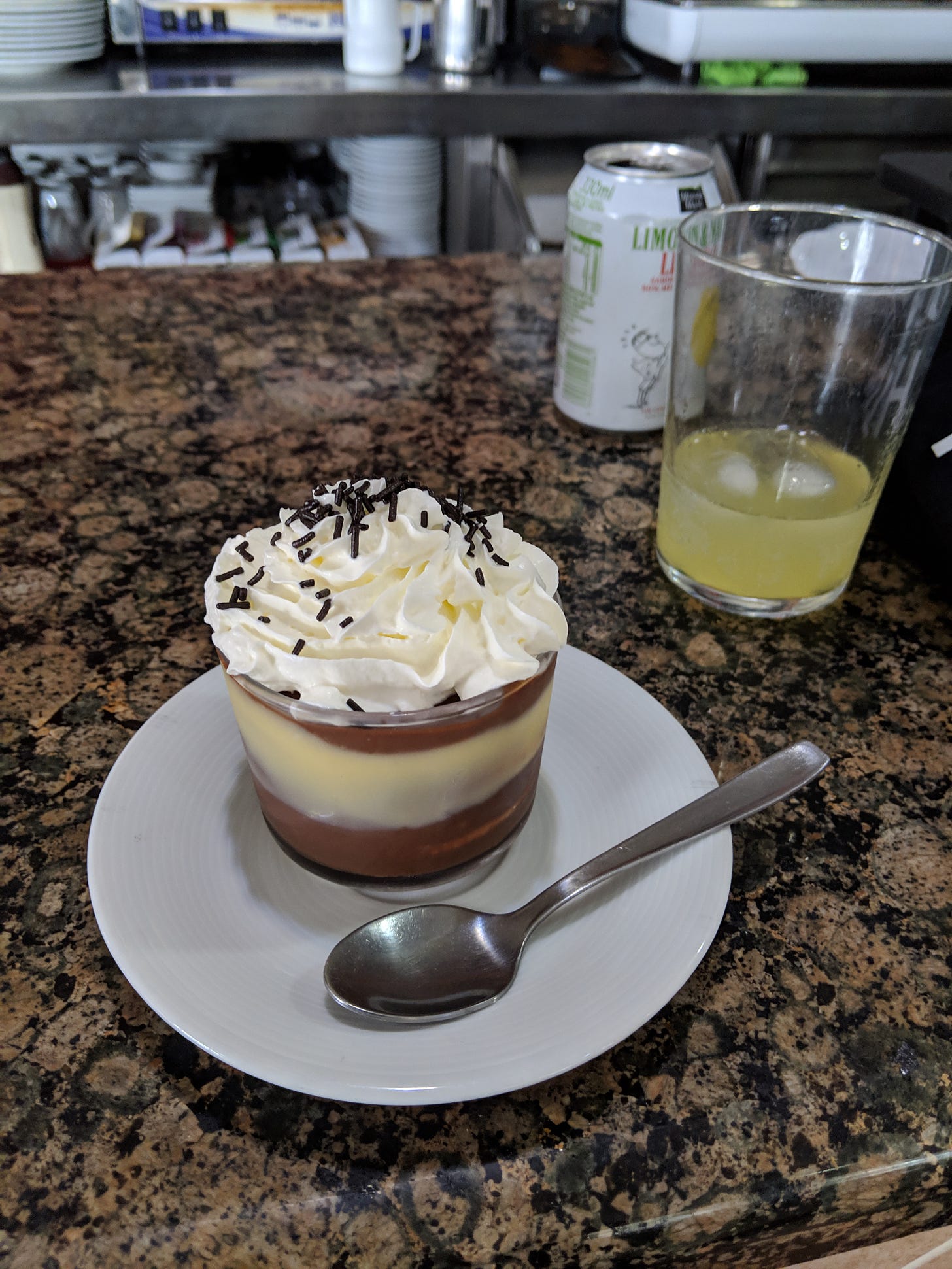 Life-saving dessert
---
I'm a freelance portraiture and documentary photographer based in London. I enjoy telling stories about adventure, the outdoors, and our relationship with the natural world.
In this newsletter, I'm digitally retracing my steps on the Camino de Santiago. From March to May 2019, over 45 days, I walked over 900km along the Via de la Plata (the Silver Way) route of the Camino de Santiago pilgrimage in Spain.
If you like what you read and would like to donate a strong cup of tea, you can. This twitchy-eyed creative will thank you for the support and the caffeine.
You can also support me for free by pressing the little heart button, sharing this newsletter with others, and leaving a comment. You can also find me on Twitter and Instagram.