Day three on the Via de la Plata
29km to Almaden de la Plata
Note: Hope you guys are enjoying it so far! It's been great fun going through my old journal, remembering the things that happened, the places I walked through, the people I met and the way I felt. Just a quick question from me now - do you prefer photos at the end of each entry or throughout the words? Let me know, leave a comment below x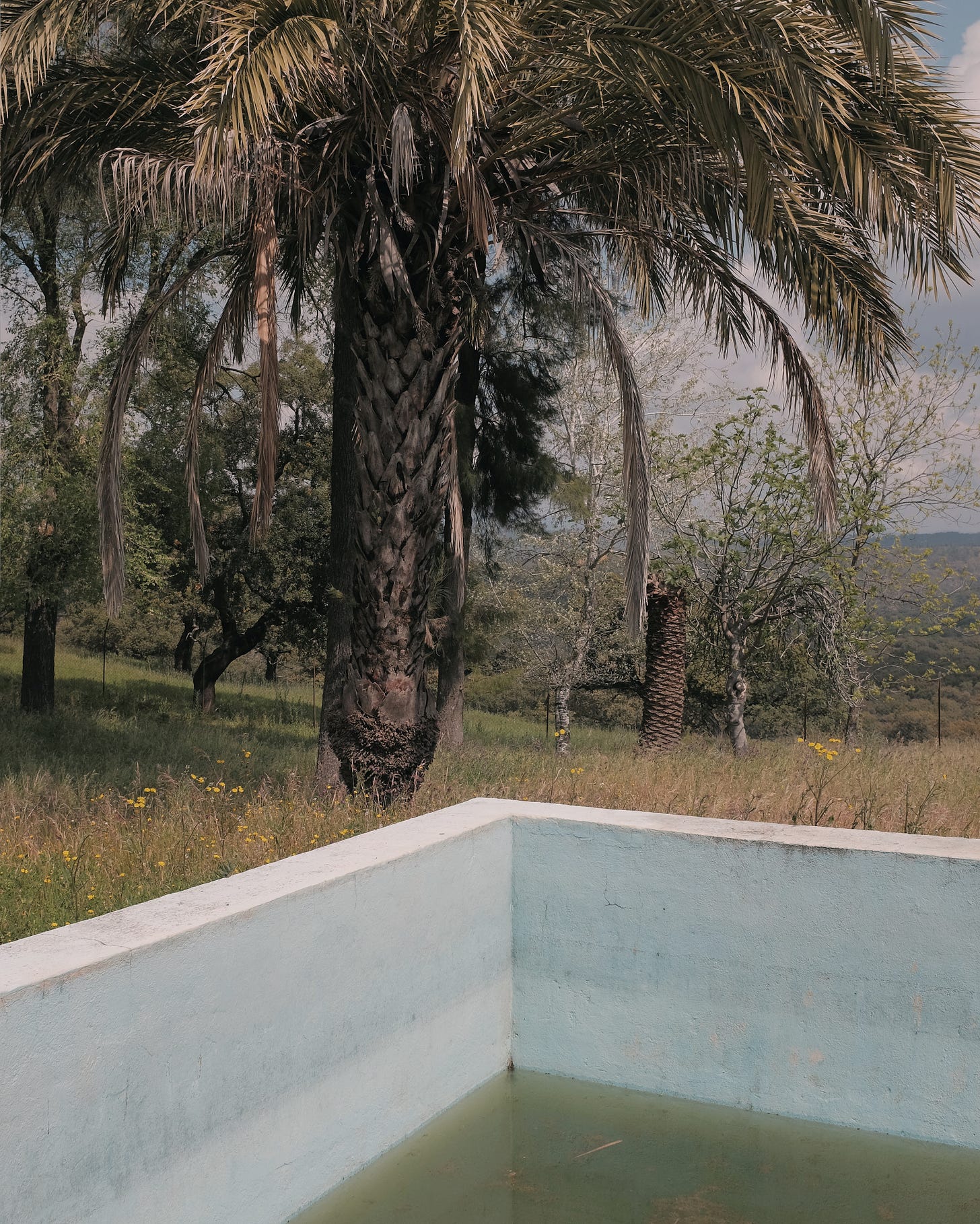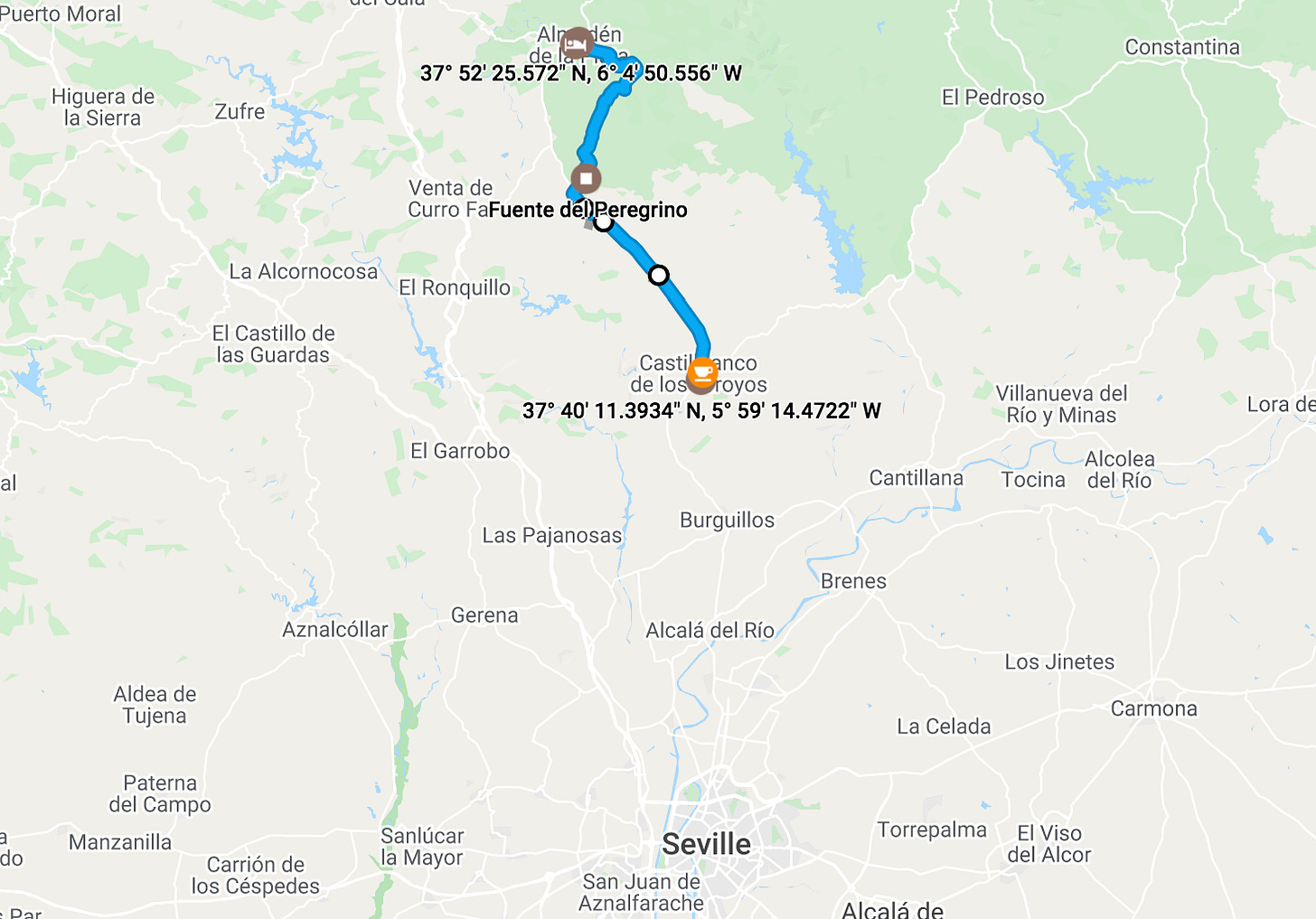 70km from Sevilla
The longest distance so far, and one of the longest in my route. I mentally prepared for a really terrible day, considering how difficult I'd found the day before. Unexpectedly, it wasn't that bad! I actually found it a lot easier than the previous day's walk, even though it was a whole 11km more and took me around ten hours altogether… though by the end of it, my feet did feel as if they were about to fall off. It's interesting how there are so many factors that can affect how your walk or day goes, and it's not just about distance, or indeed, speed. I know that to be true, and it's not a competition or race for me; still, I find that I need to remind myself of that constantly. Now and also in other parts of my life.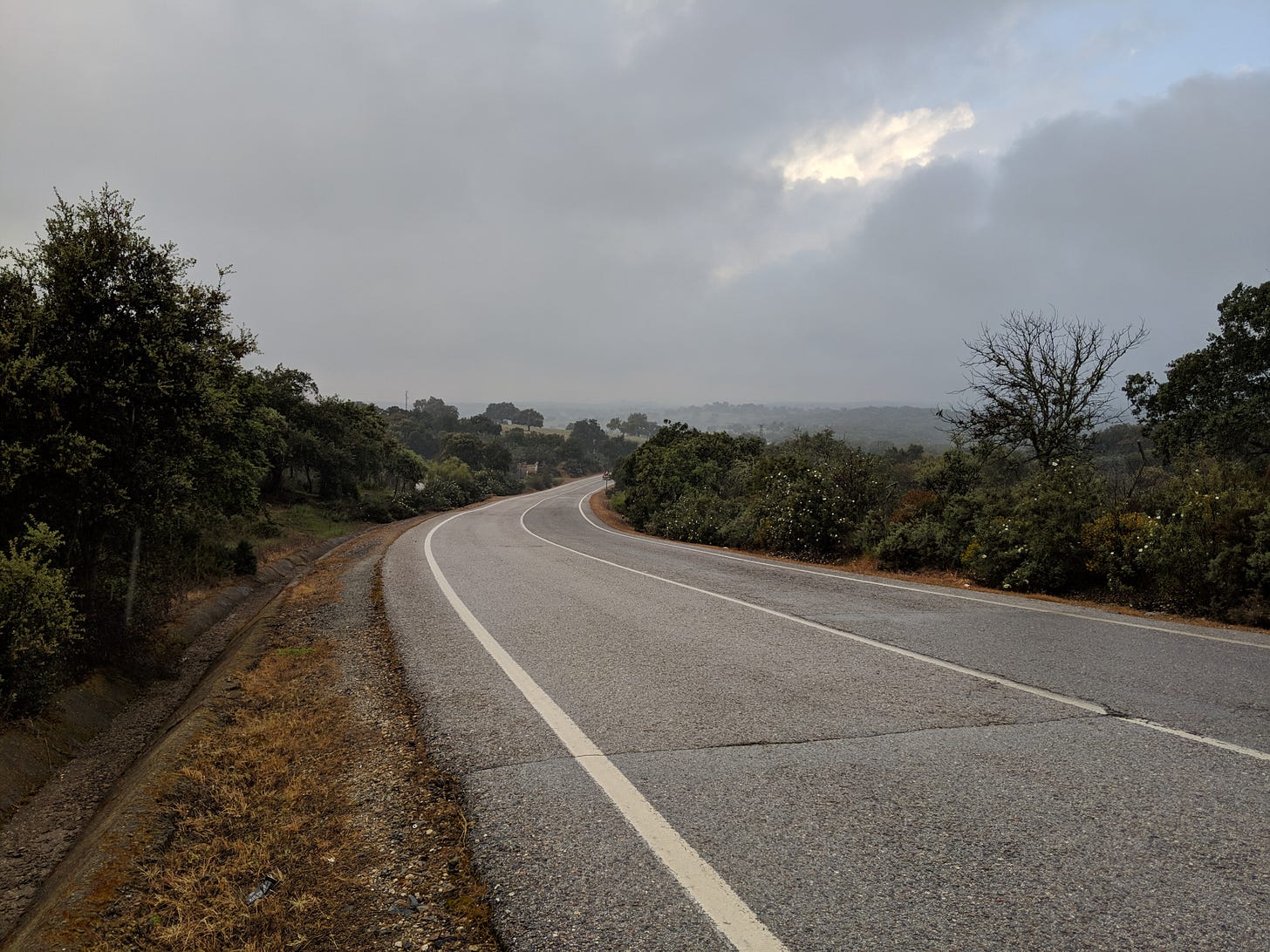 The first stage was 16km along an unendingly undulating road, a slow climb upwards. The views were great but we had to compete with fast-moving cars and lorries. Finally, after a few hours, the route veered off the road and the heavy, grey clouds that had been above me since leaving the albergue, parted.
The rest of the walk was through an incredibly beautiful nature reserve. Not far from the entrance were a bunch of abandoned buildings, including a great swimming pool layered in a film of green moss. I looked inside to see a few neon-green, probably-poisonous frogs inside. I imagined how marvellous it would be to swim in such a place.
Not long after, I saw a small, pale smudge heading towards me. A fluffy little white and ginger cat strode right up to me and demanded attention and conversation, and so he walked with me a while, sat with me for my second lunch and we also had a little lie down. He must've known that I'd made myself a tuna sandwich that day. A favourite moment so far.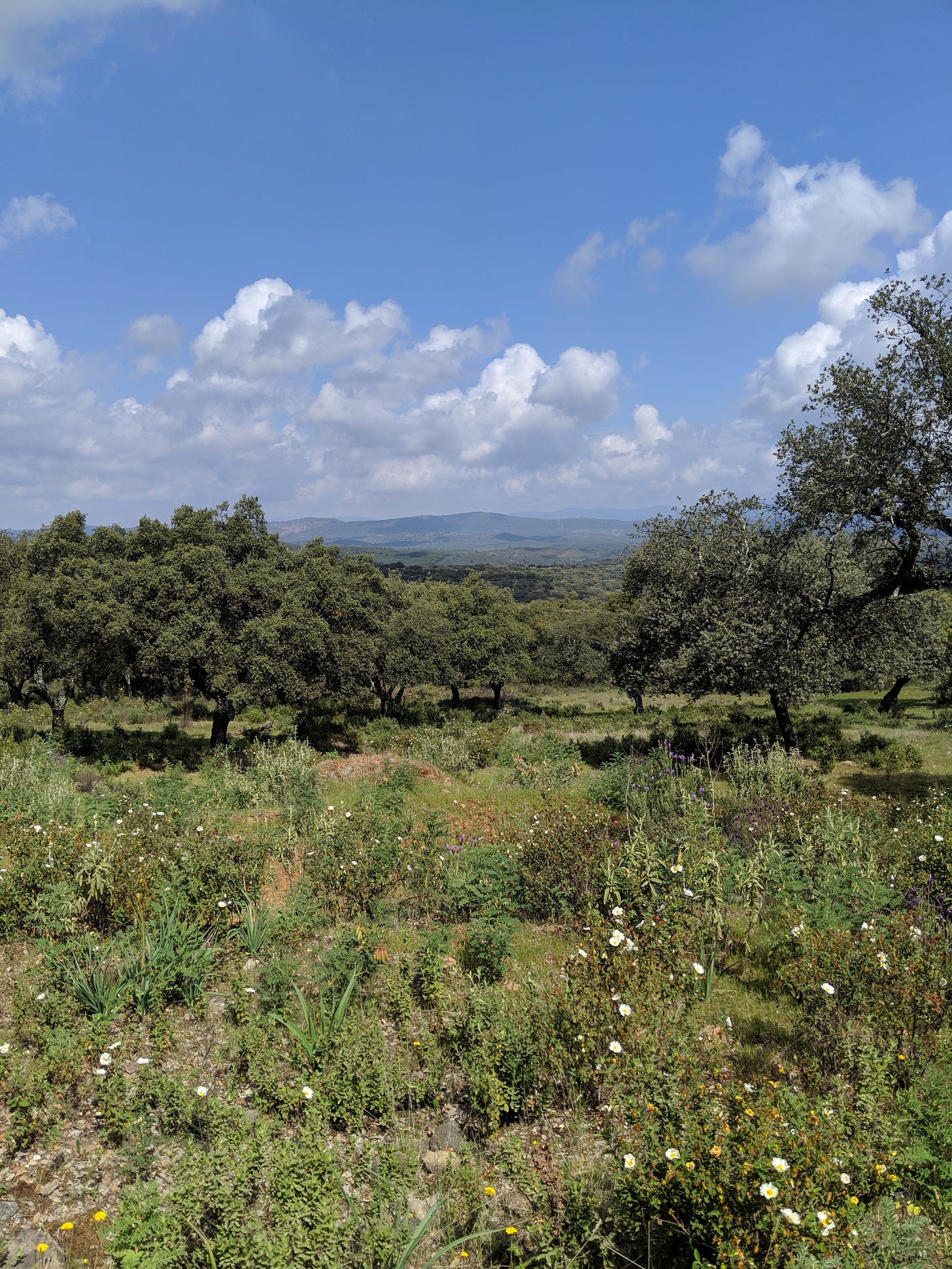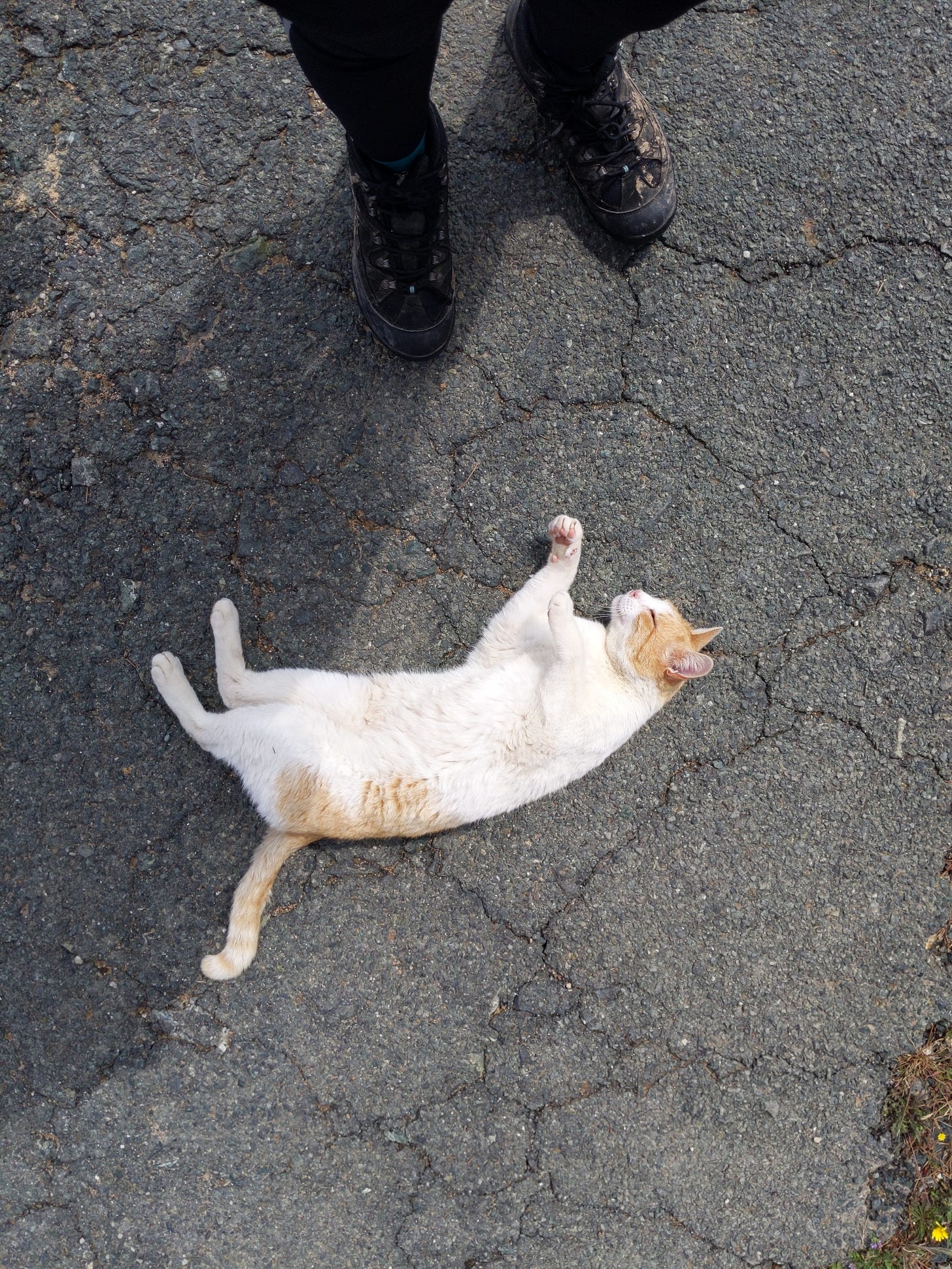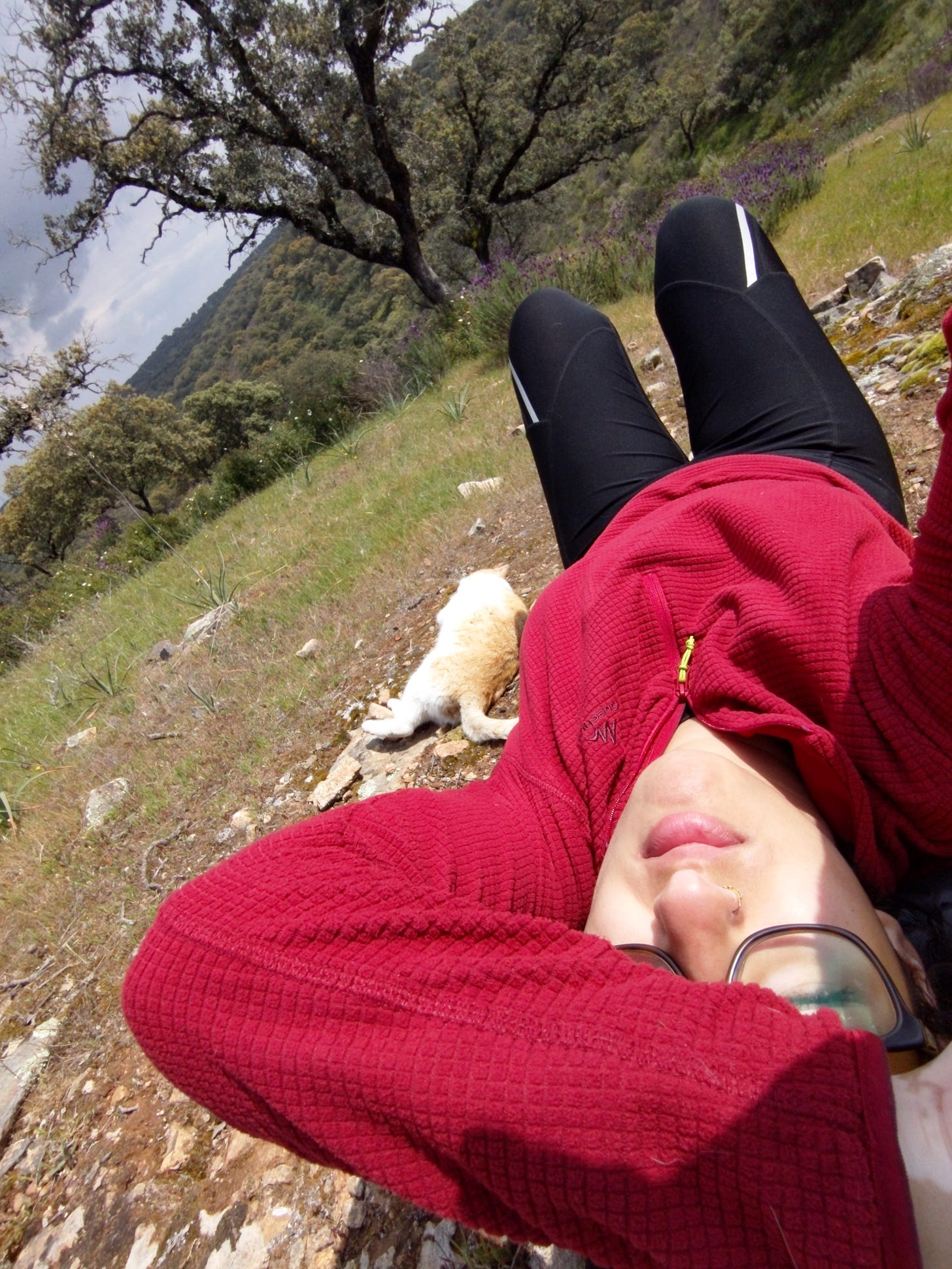 A literal cat nap ;)
After lunch, there was another 12-13km to go and a storm brewing behind. I've been quite lucky with the weather so far and it was the same again today; there was a bit of rumbling, it got so dark at one point that I dropped everything and rushed to get my waterproofs on. But there was only a bit of light rain before it all cleared up again.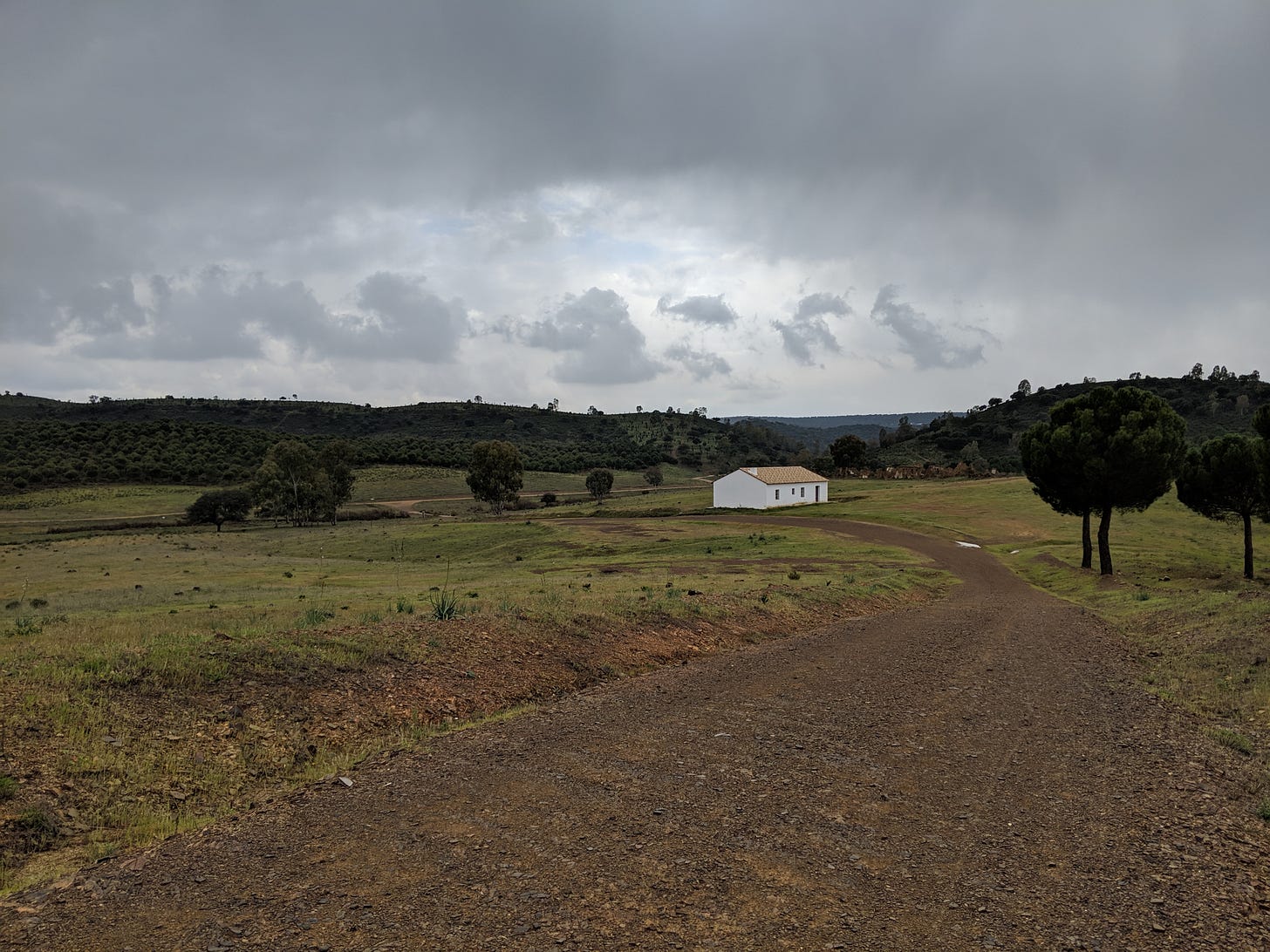 It was a scenic walk, and quiet since most walkers had passed me while I'd been eating. Calm and peaceful with no sign of others. In the distance, I could see where I needed to go except there seemed to be quite a large hill/small mountain between me and the village. The final challenge of the day was an almost vertical hill (only a slight exaggeration to be fair). It took about ten minutes to get up in the end but dang was it a killer. And the view from the top? I stopped for a little while to soak it in for sure.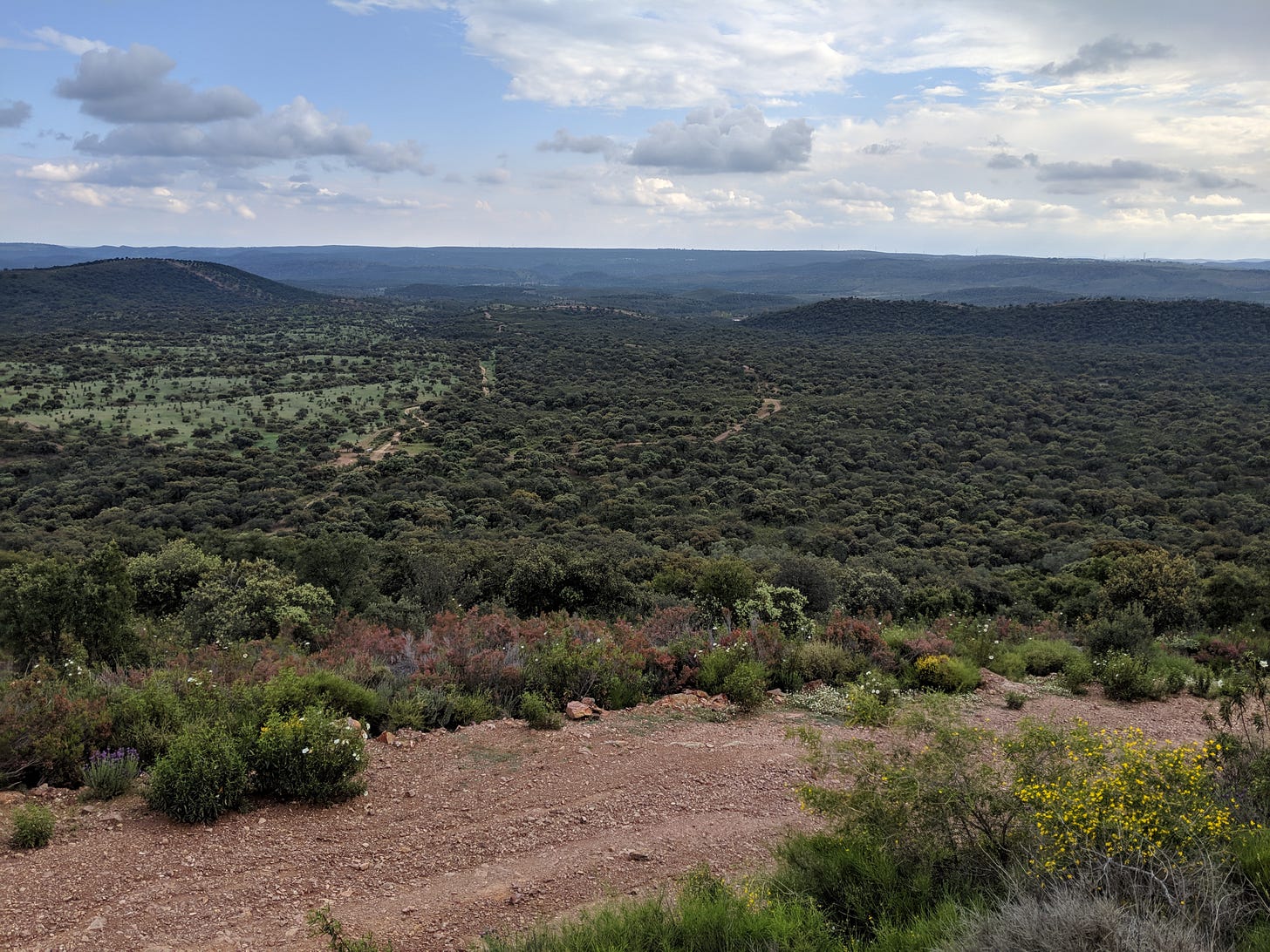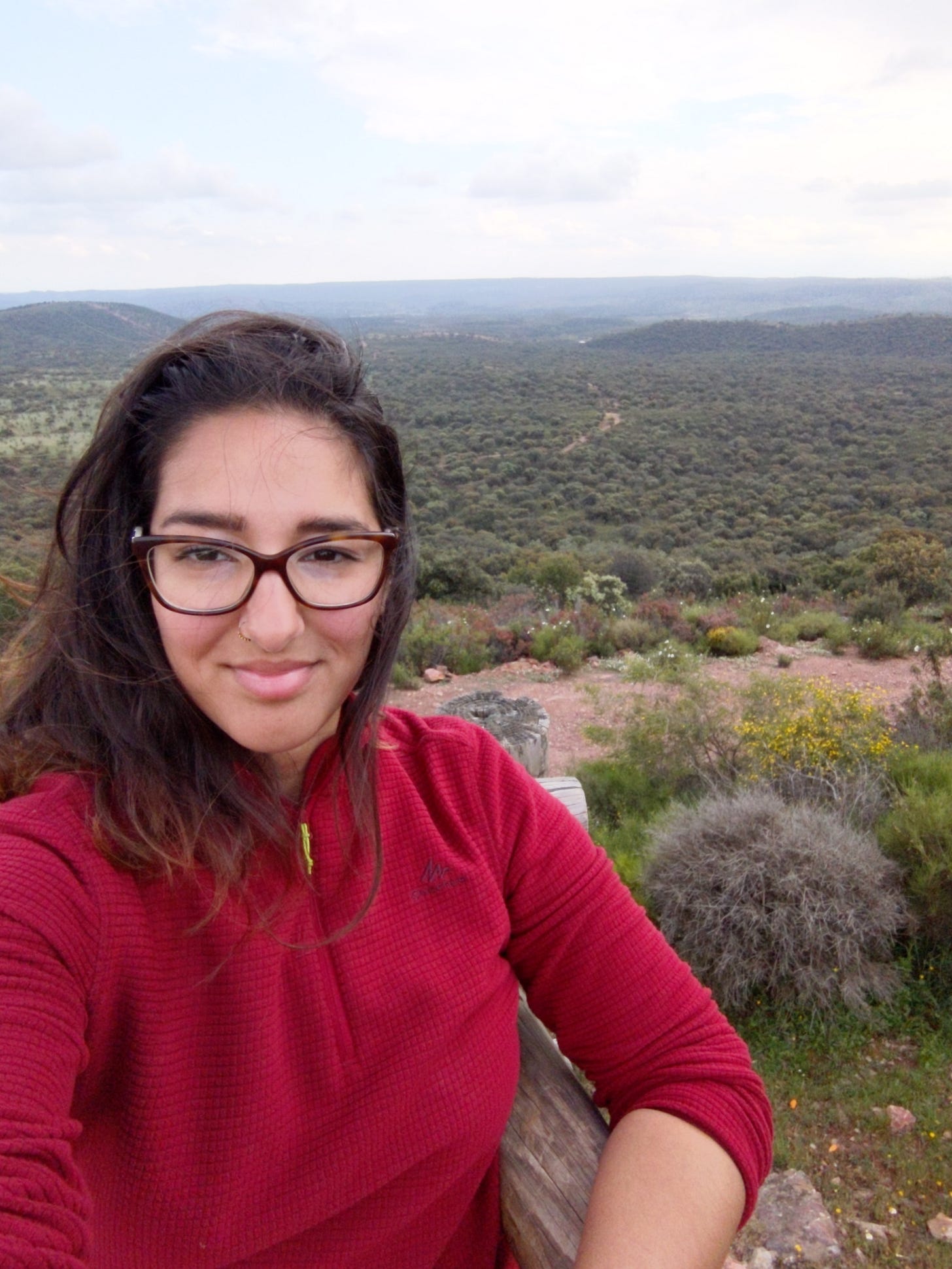 I finally got into the albergue, which was a beautiful one by an even more beautiful clock tower, just after six - not long after I'd estimated but apparently still quite late in the Camino world. The hospitalera told me that she was surprised to see me since she didn't usually expect pilgrims this late. I reckon I've been the last, or one of the last walkers into town every day, but there's been so much to see and stop for and to photograph.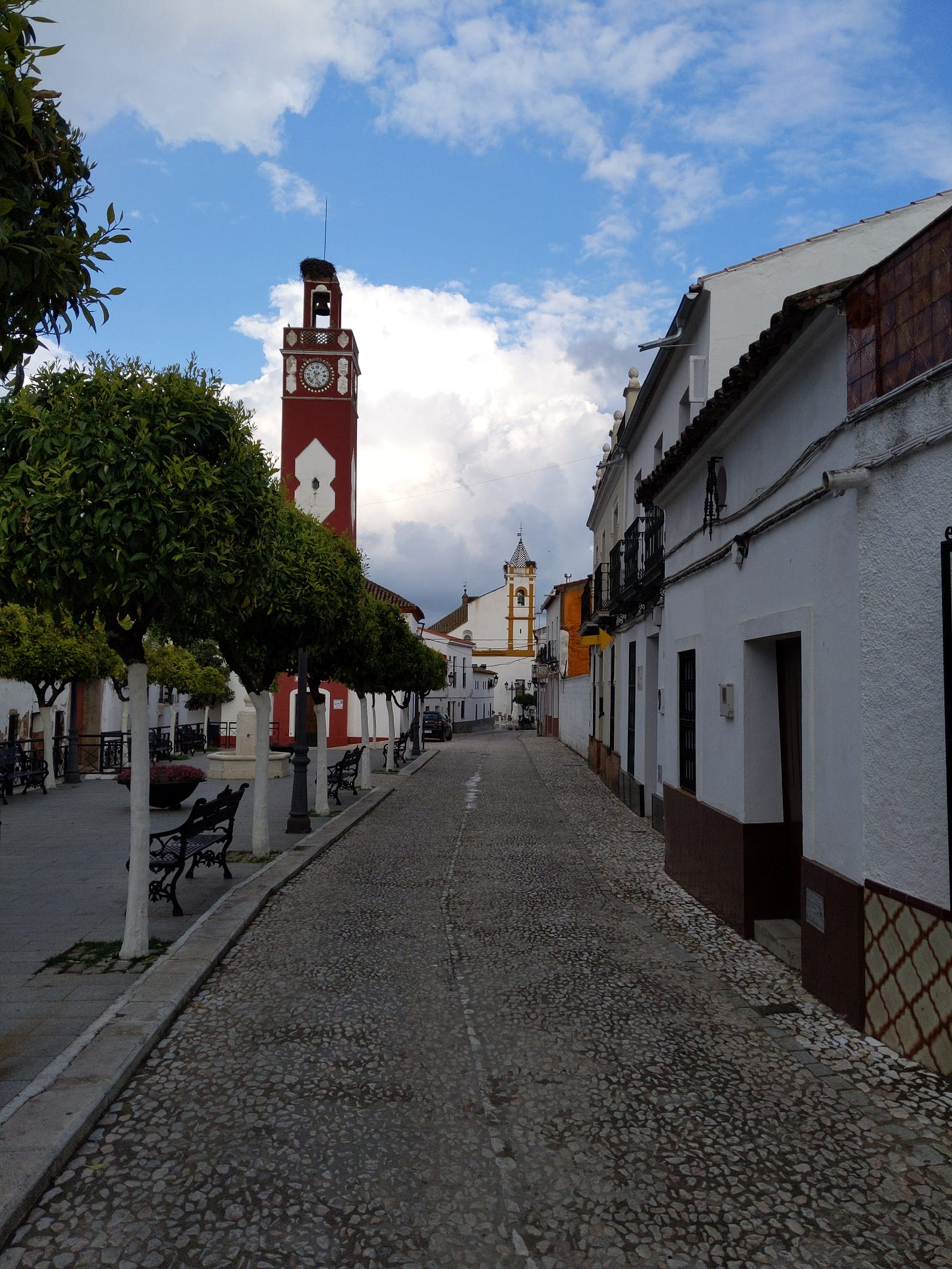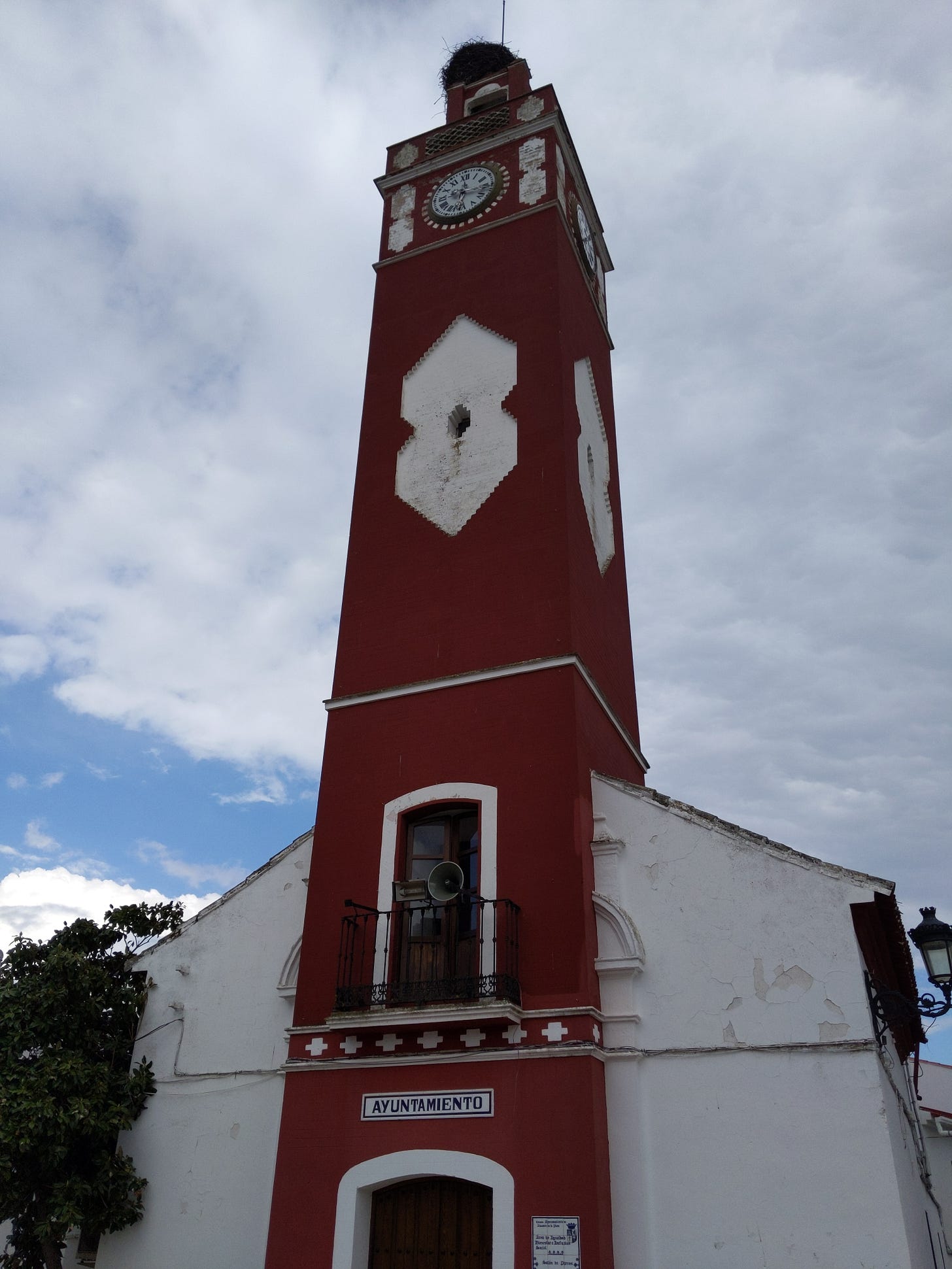 In the true spirit of Camino luck, I met up again with the same group of people as yesterday. I waddled to the local shop to stock up on snacks and other stuff and then wandered out for dinner, where I found them all at the local restaurant - to be fair, in these small villages there's only ever one or two, so ain't difficult! We celebrated a fellow walker's birthday with champagne, then we celebrated some more back in the albergue with doughnuts and red wine… not a bad lot I've found myself with.
Until next time,
A x
---
Hey! I'm a freelance portraiture and documentary 
photographer
 based in London. I enjoy telling stories about adventure, the outdoors, and our relationship with the natural world.
In this newsletter, I'm digitally retracing my steps on the Camino de Santiago. From March to May 2019, over 45 days, I walked over 900km along the Via de la Plata (the Silver Way) route of the Camino de Santiago pilgrimage in Spain.
If you like what you read and would like to 
donate a strong cup of tea, you can
. This twitchy-eyed creative will thank you for the support and the caffeine.
You can also support me for free by pressing the little heart button, sharing this newsletter with others, and leaving a comment. You can also find me on 
Twitter
 and 
Instagram
.