Day eight on the Via de la Plata
20km to Villafrance de los Barros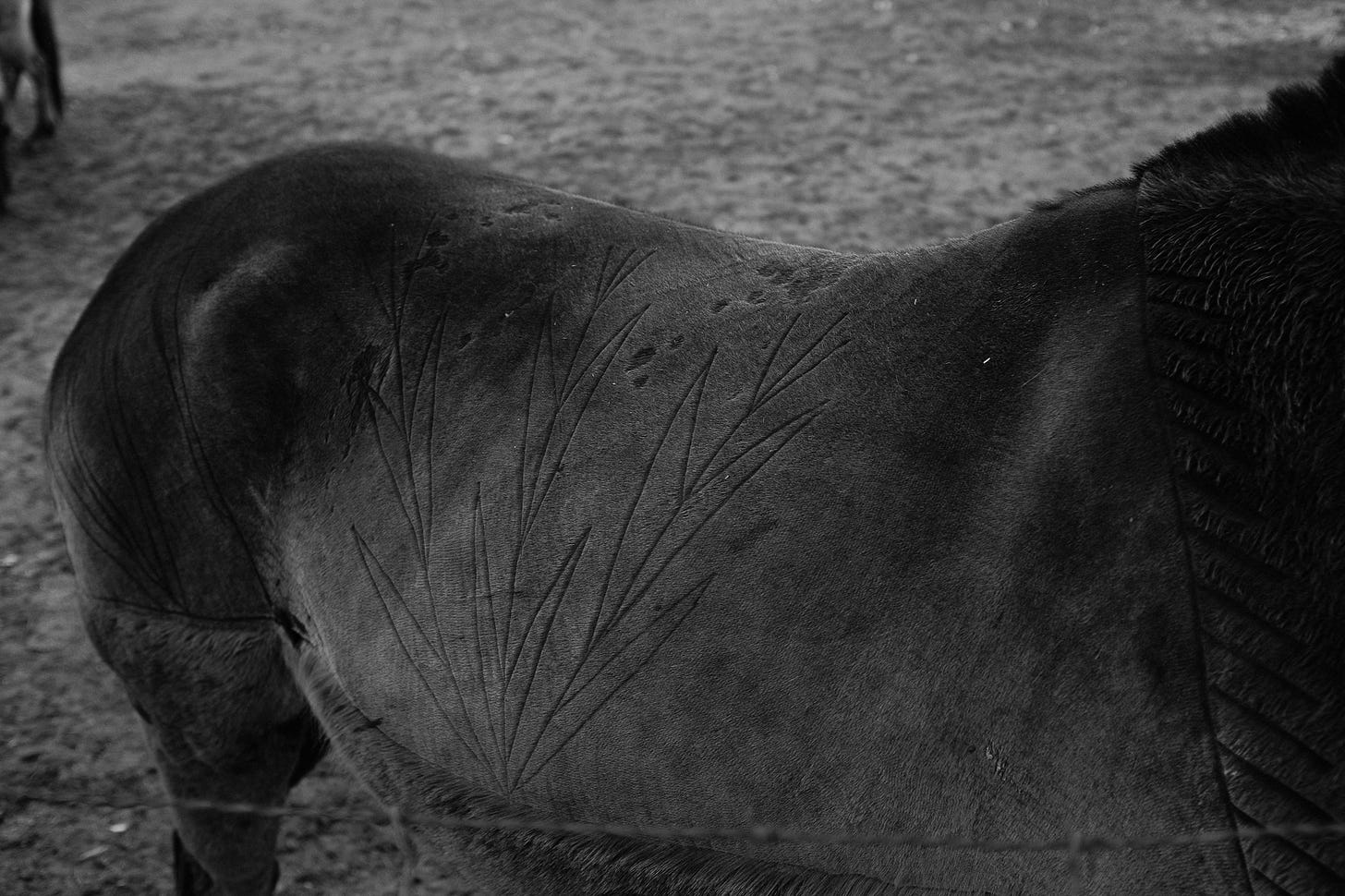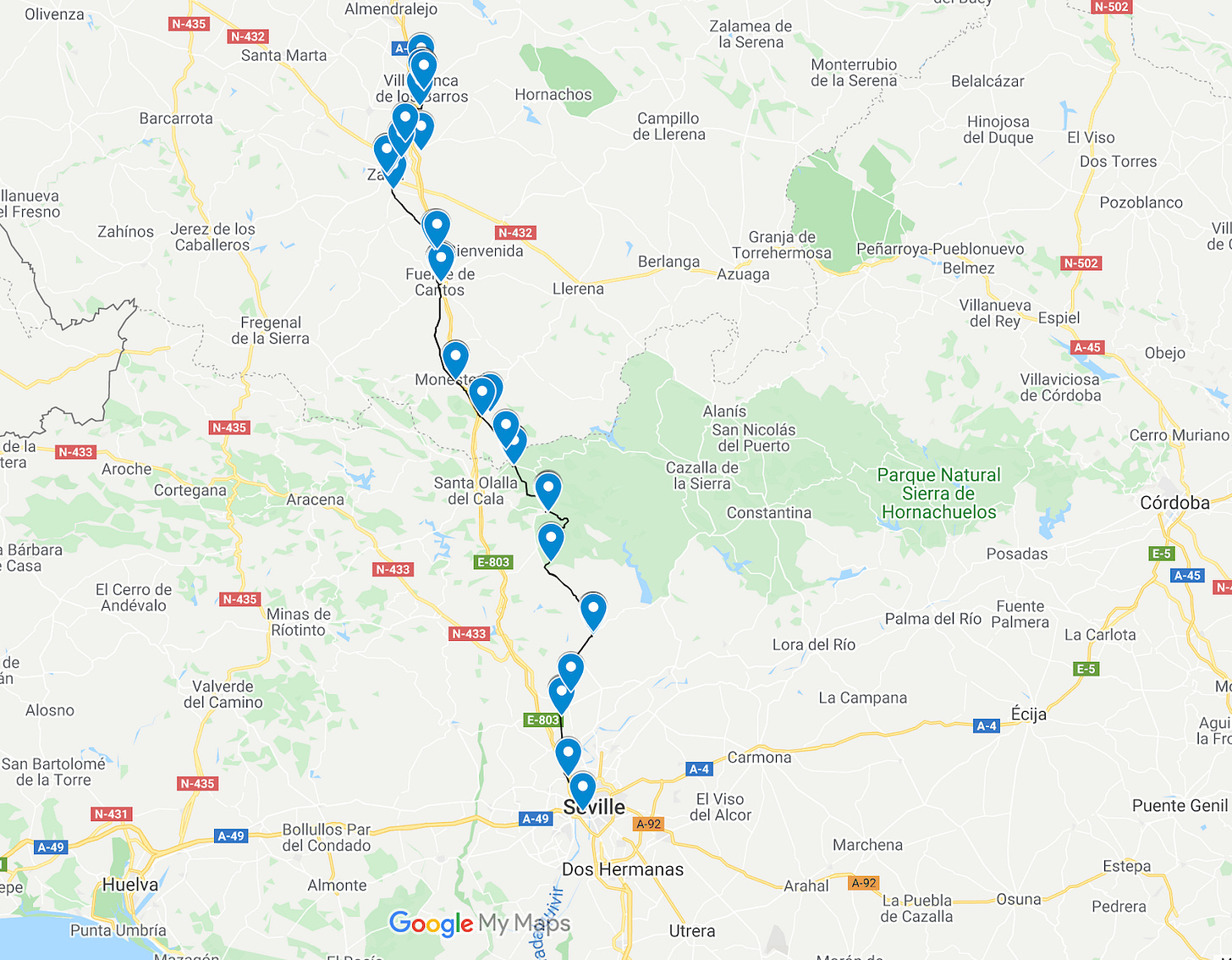 169km from Sevilla
It shouldn't have been a very long day but after a decent start, I slowed down a lot towards the end. At one point I thought I'd arrived in my chosen village already but I was still an hour away, the absolute worst kind of realisation. Like waking up all of a sudden knowing in your bones before even looking at the clock that you're late for work.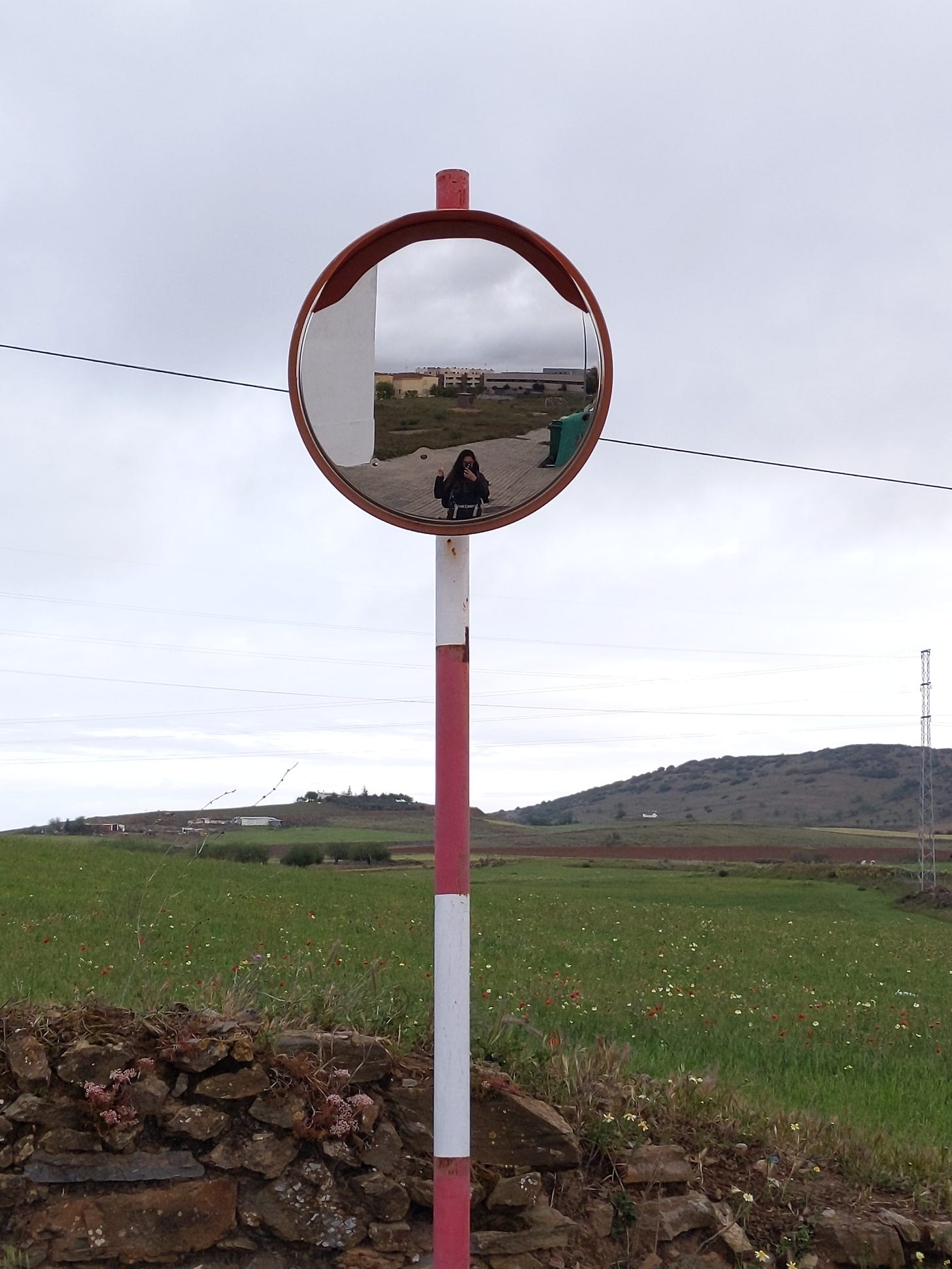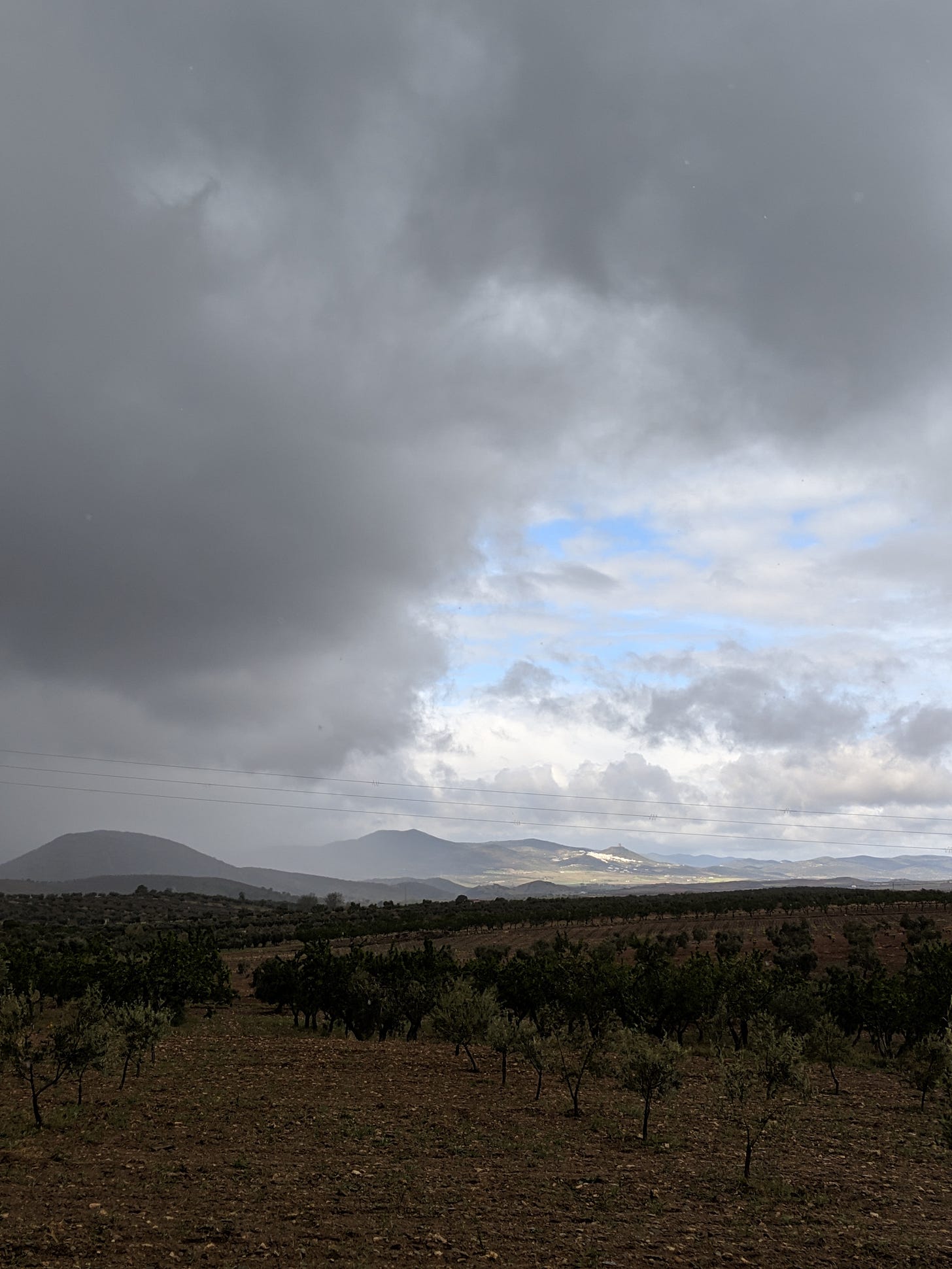 By this point, my feet already thought it was the end of the day and didn't want to carry me anymore. I made it after another hour and a half and ended up skipping lunch too (I know, WHAT!?) as I'd got into a bad habit of not having lunch until 4pm or so. But of course my pack is full of food including cheese and chocolate biccies at minimum, and I'd already had two breakfasts so I was well prepared.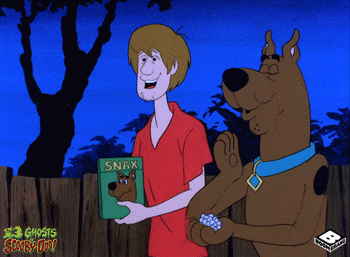 The walk was quite lovely, not as muddy as yesterday and not as windy or rainy. Beautiful big blue skies today, the kind that you get lost in. And some gorgeous ruins too!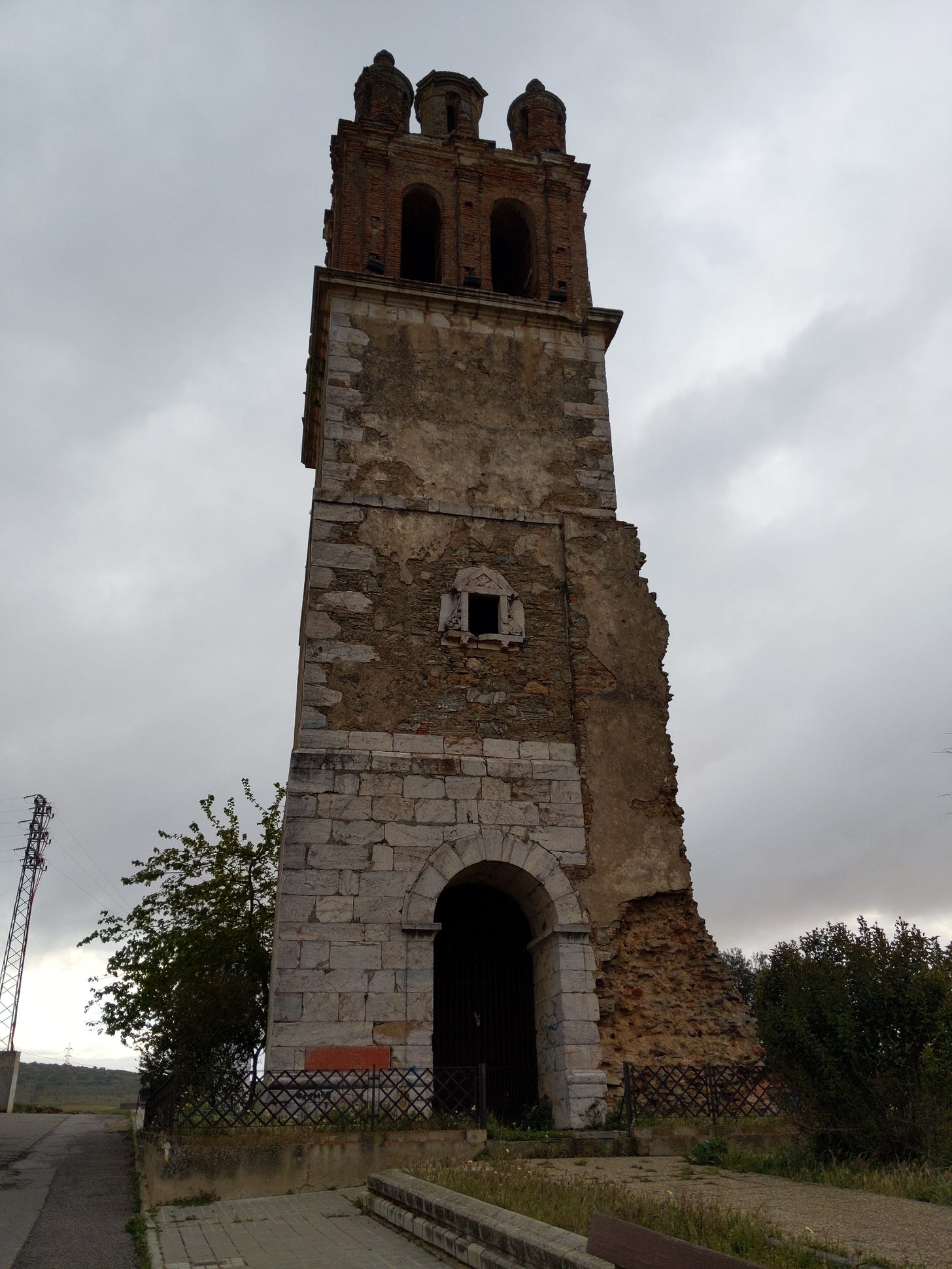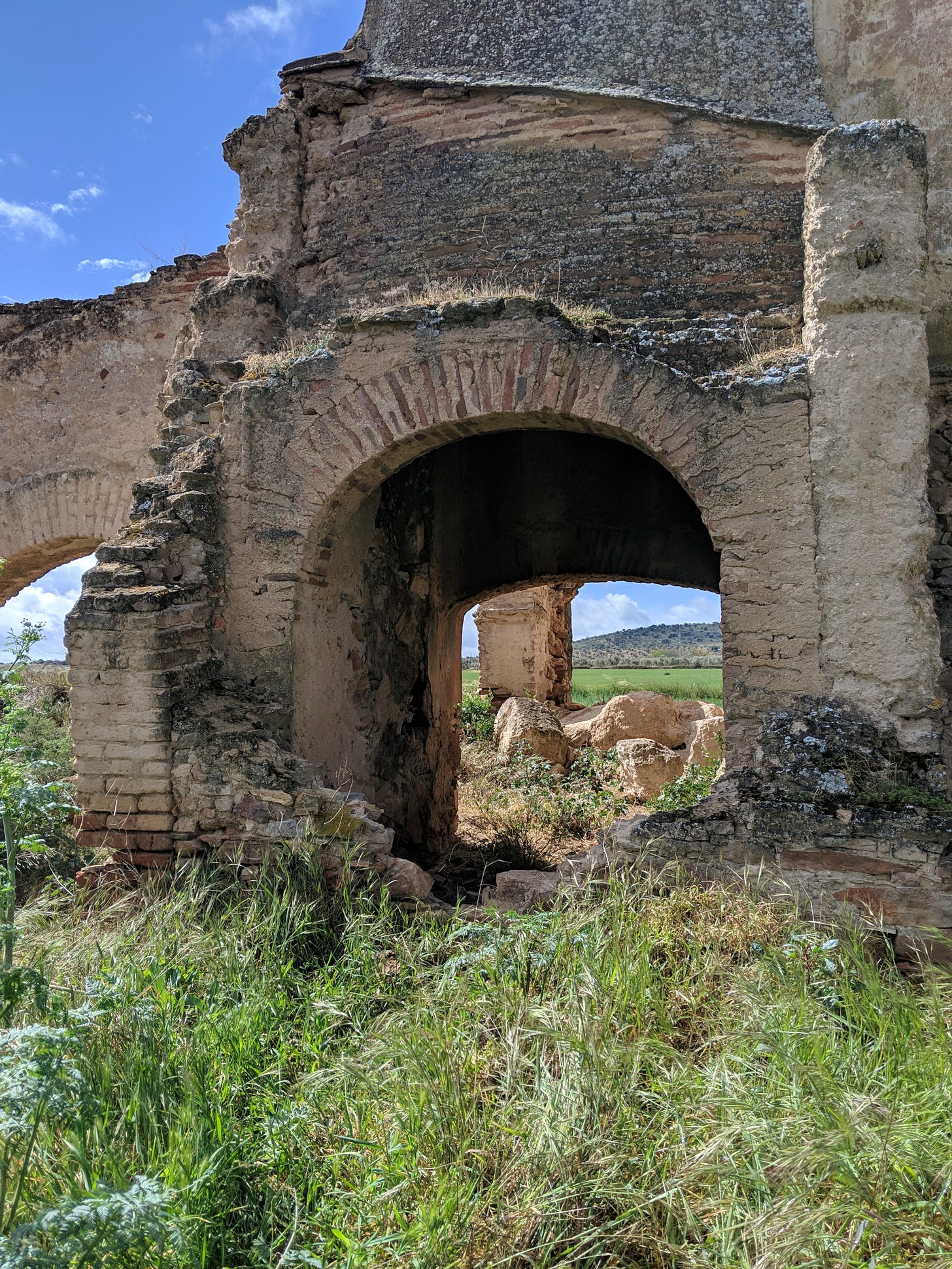 There was also a nice incline and view from up high near the beginning of the day. I stopped here to take some professional selfies of course.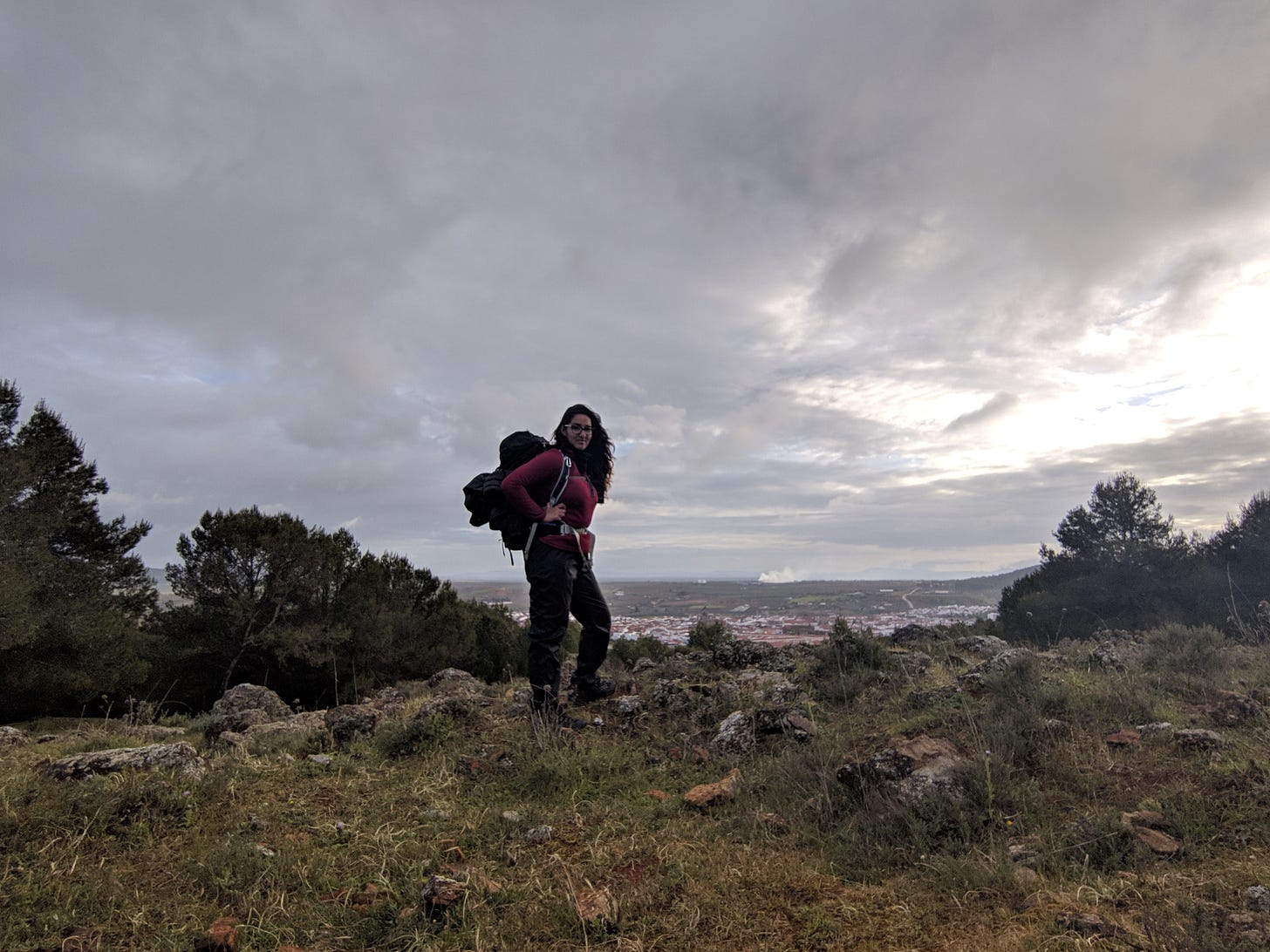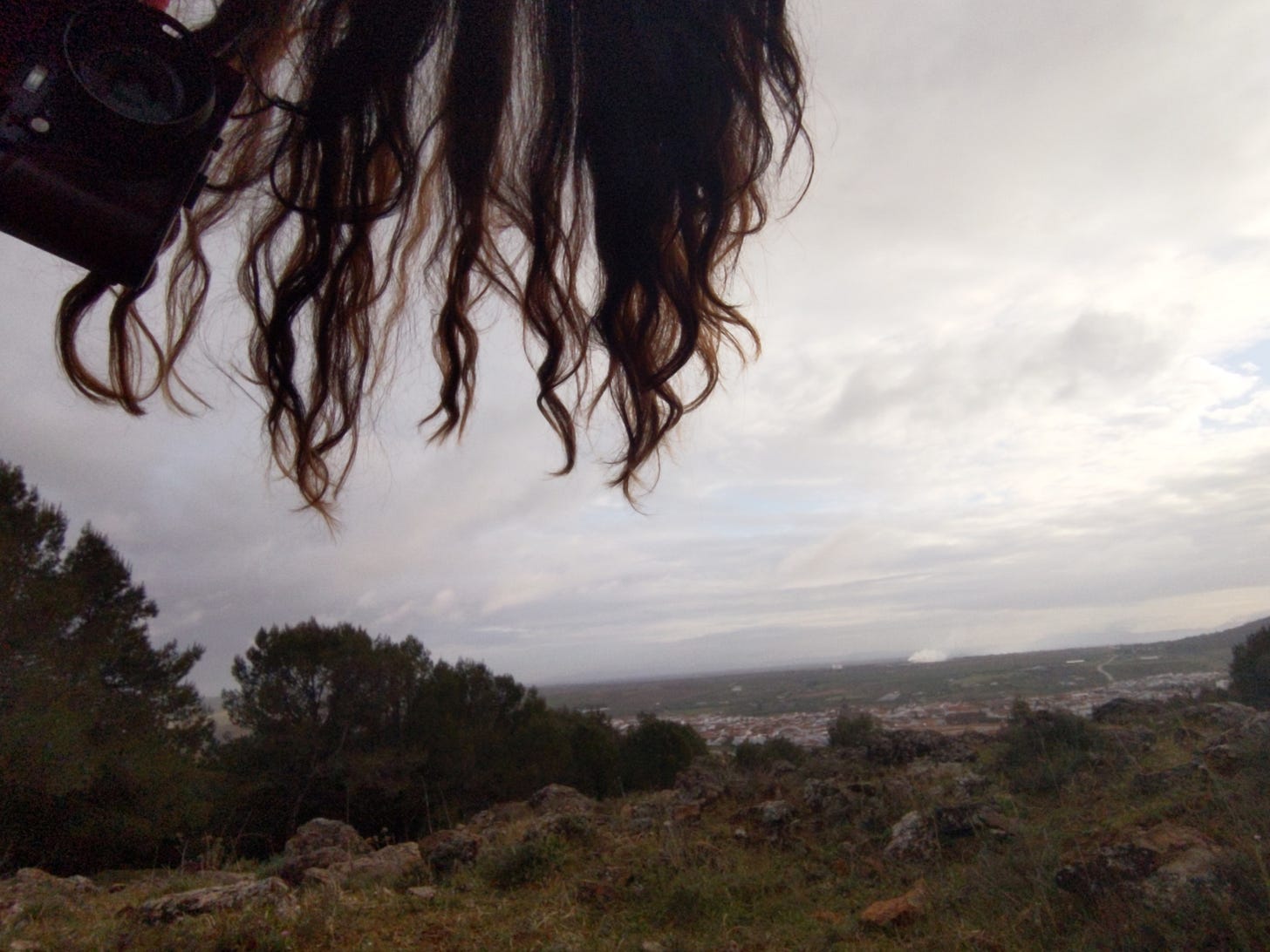 My first attempt in which I became the girl from The Ring.
I stopped again once I got to the bottom, in the first village of the day where I had a beautiful red tea from Pakistan. I've literally never seen so much good tea in Spain before, and don't remember seeing such variety in tea on the Camino Frances! Maybe I didn't look properly. This cafe had a full tea menu, and I've been eyeing up the "blue" tea I've seen a couple of times but never heard of or tried! I'll have to try it at some point.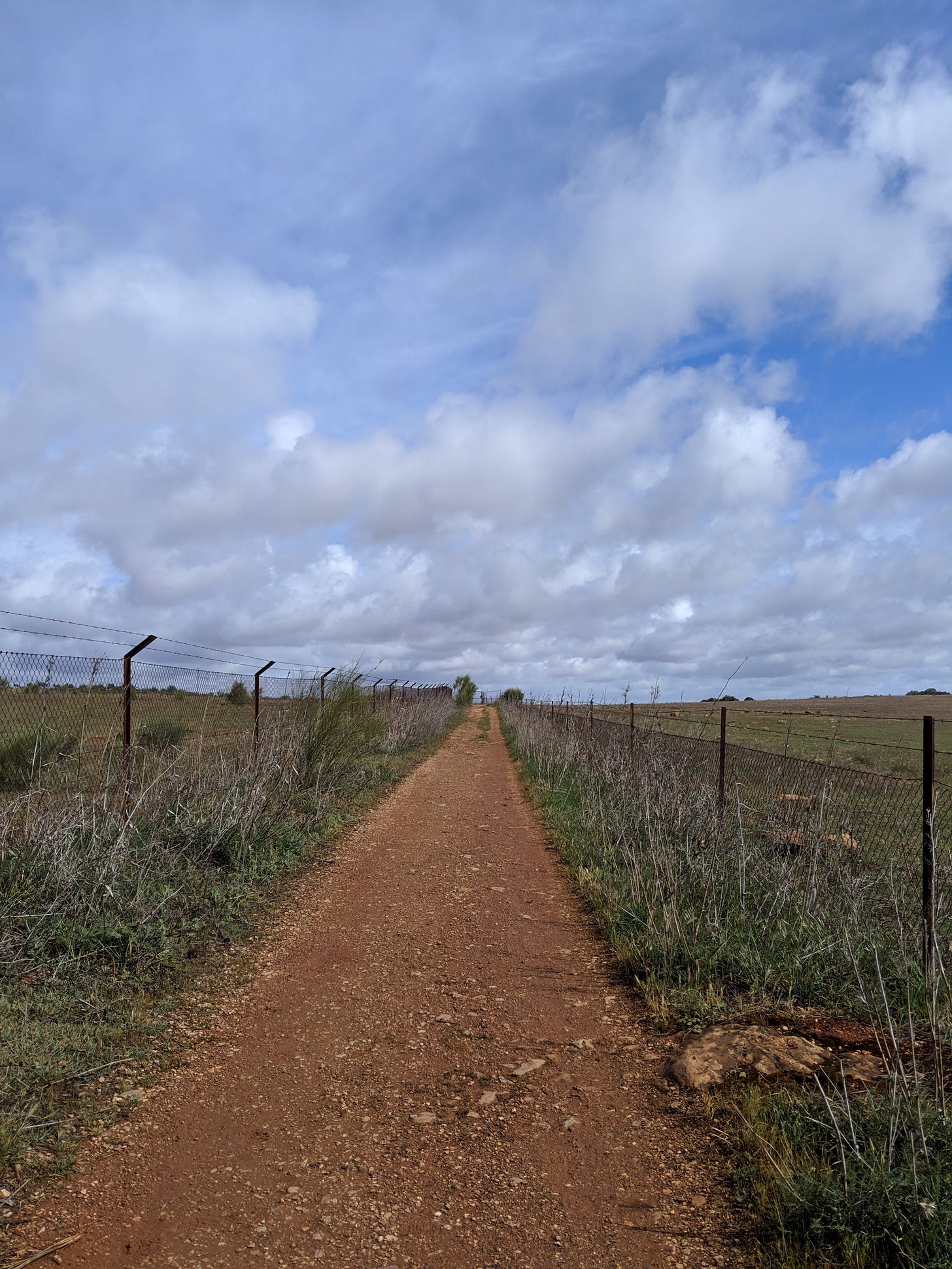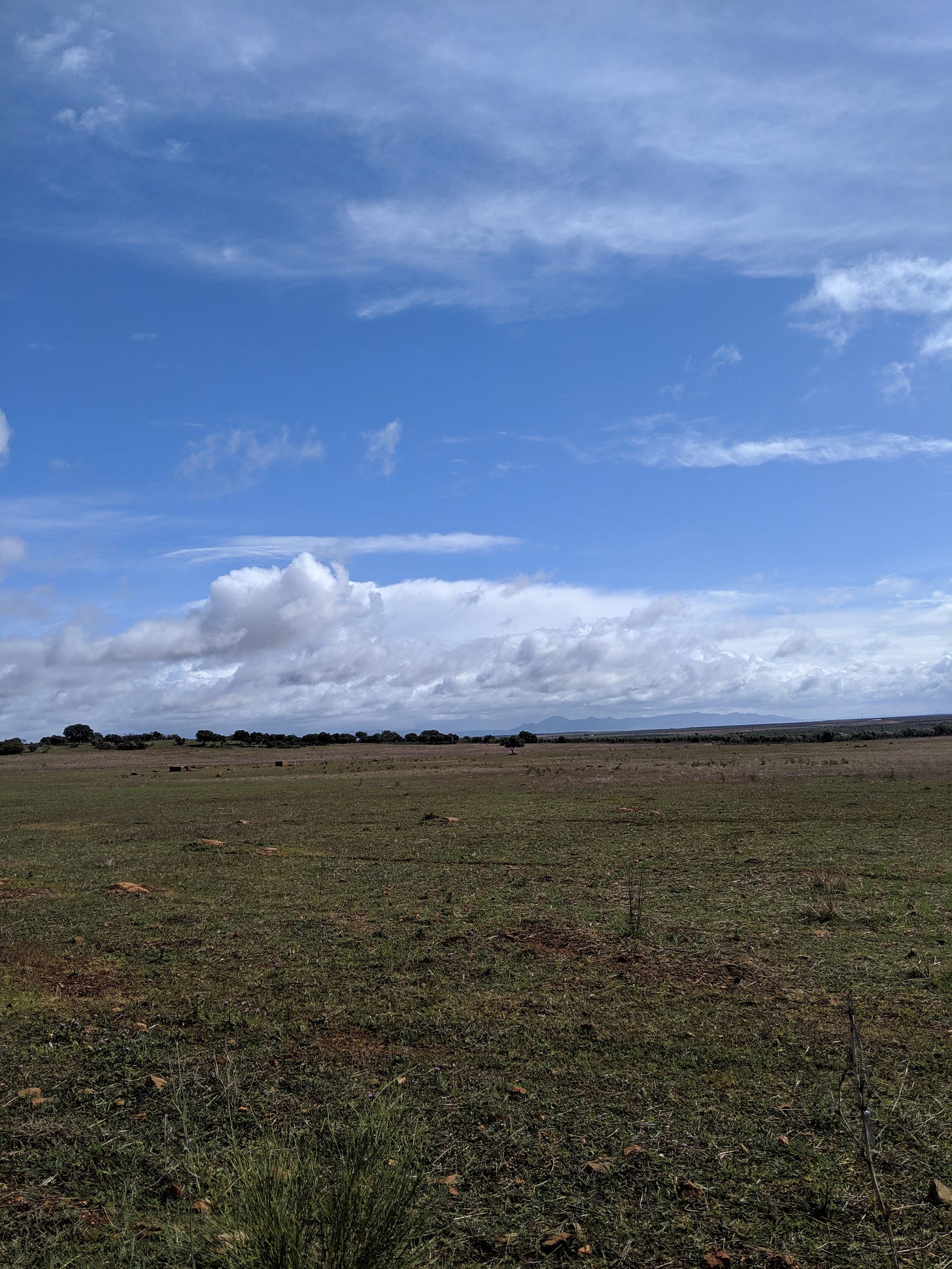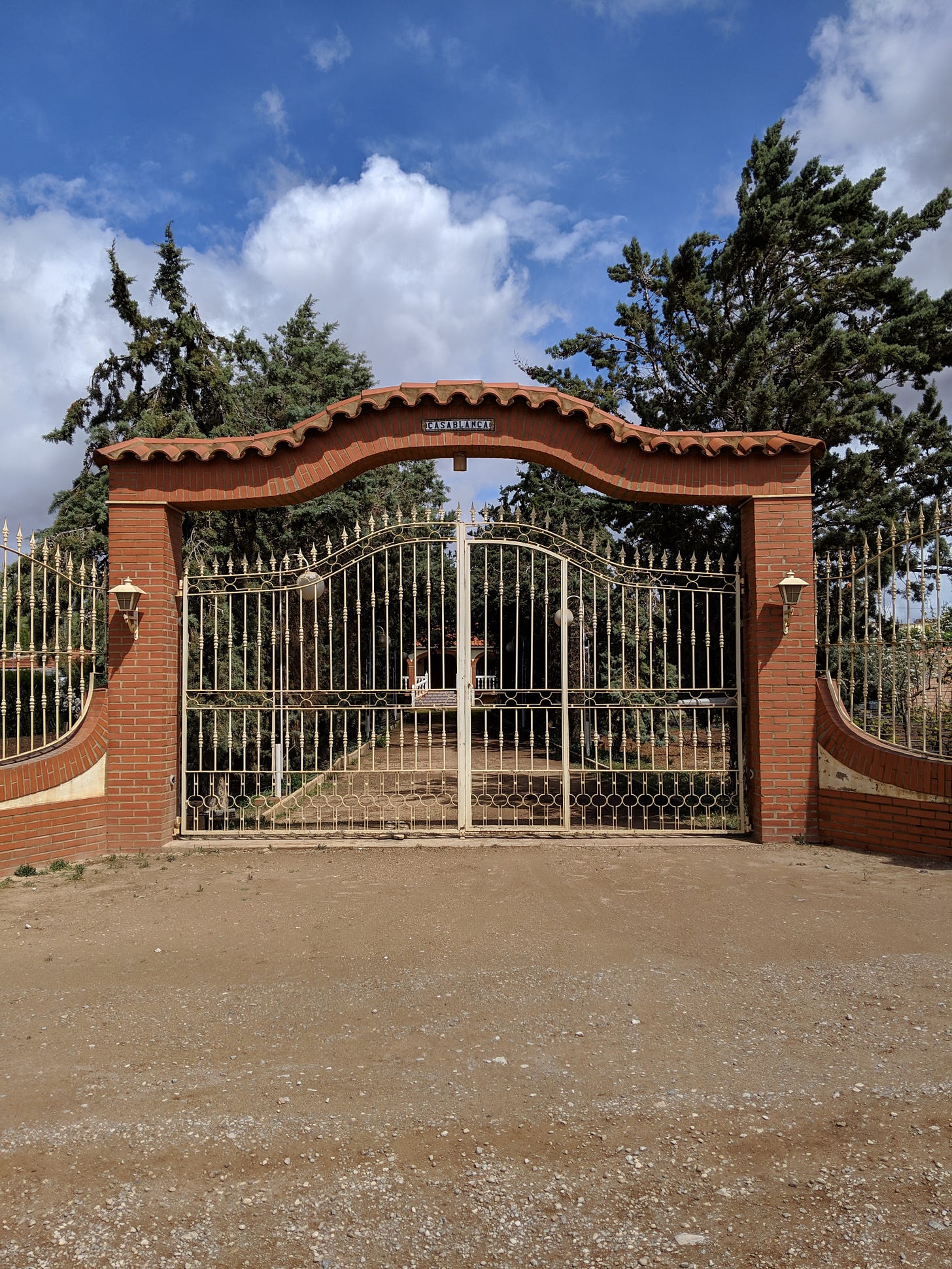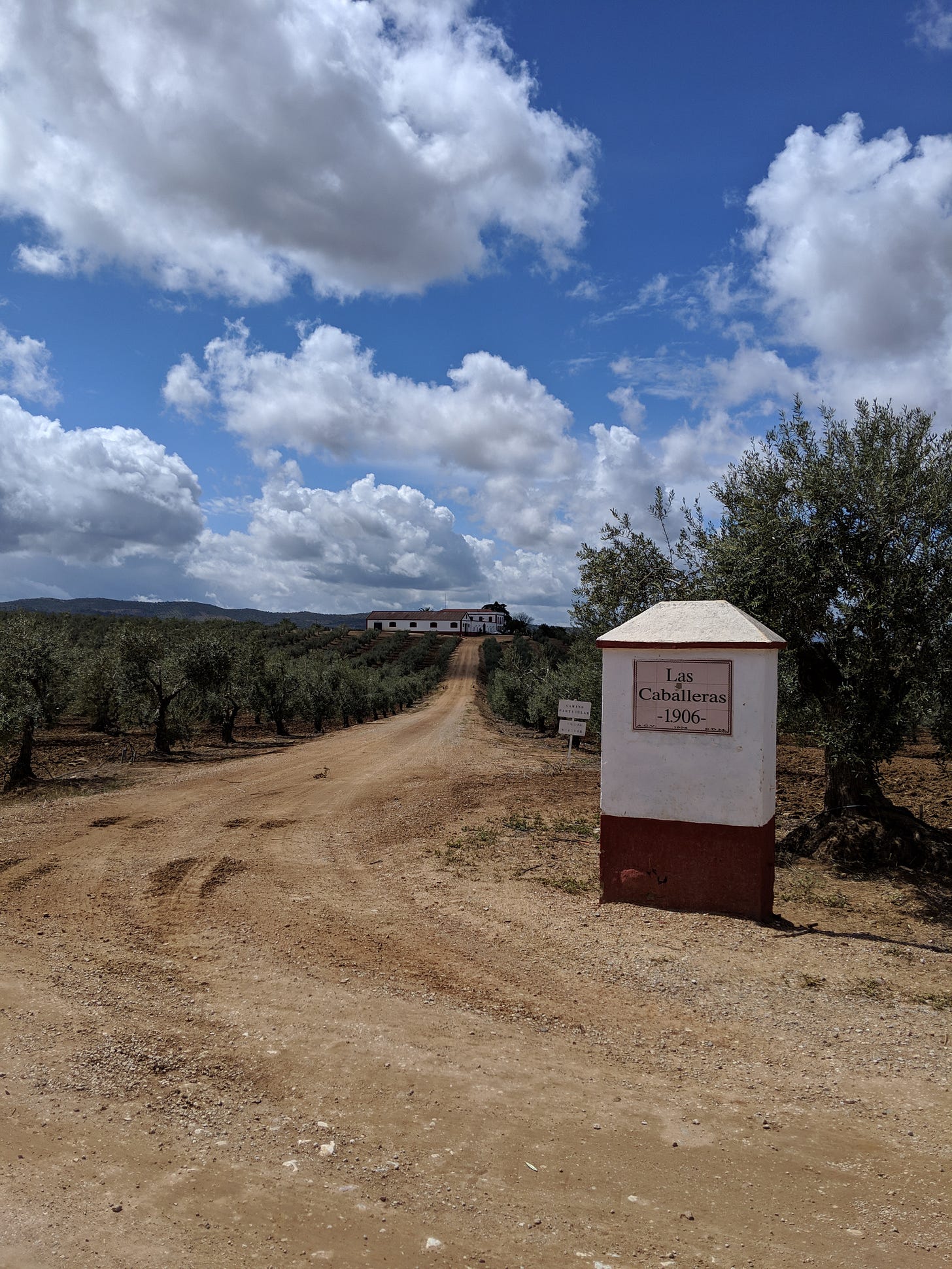 On the way over I also met the biggest donkeys I've ever seen! I initially thought they were horses, and they had the most interesting "tattoos" (see the header photo). I've since learnt that they were most likely Mammoth Donkeys. They were so friendly and seeking attention that I stuck around for a little.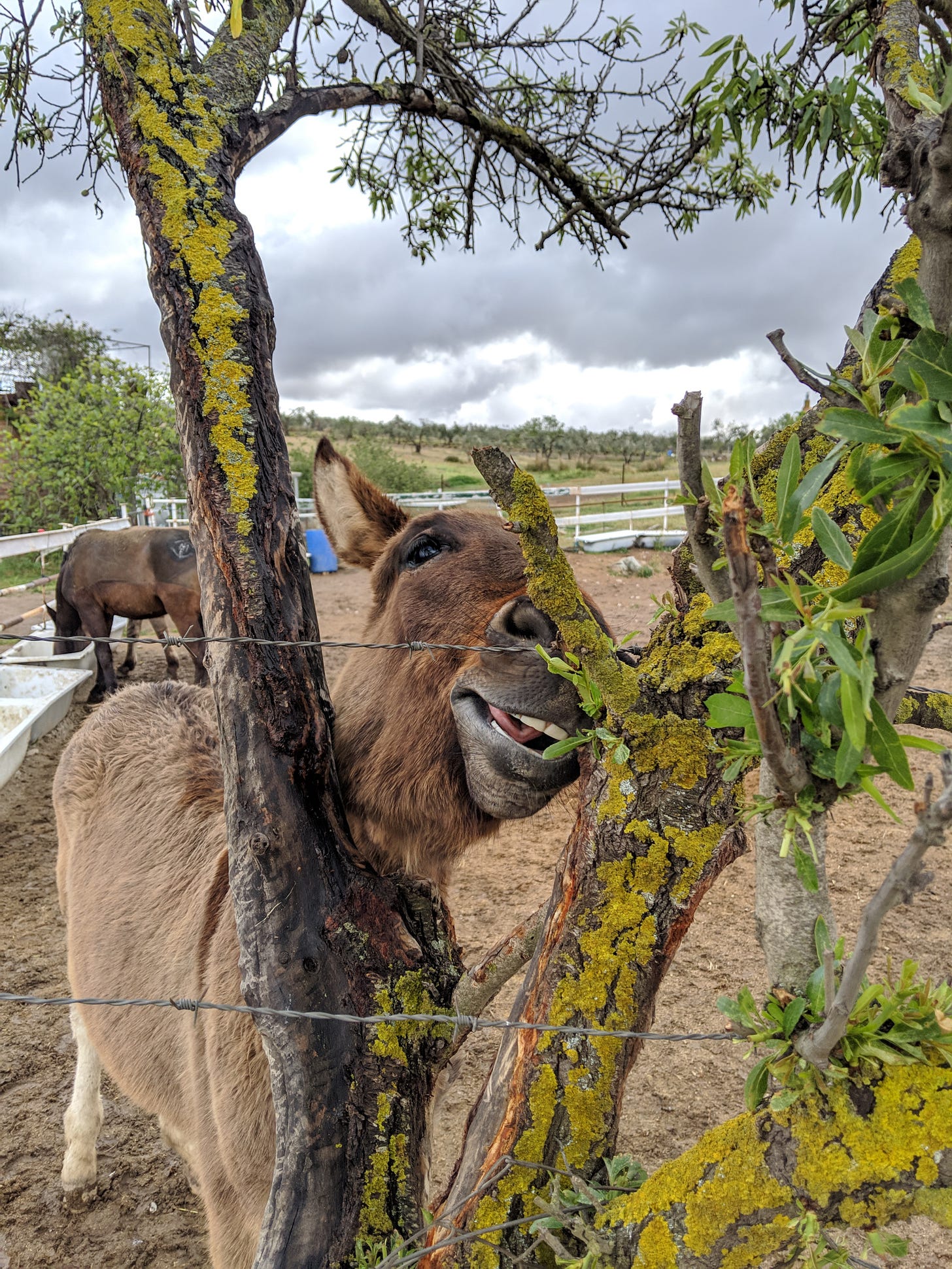 I arrived finally at Villafrance de los Barros and had to decide between two albergues. I decided on the albergue El Carmen for the sole reason that my mum's name is Carmen. A good choice since it was much nicer than yesterday's… though the hot water ran out just as I had soaped up in the shower. Typical.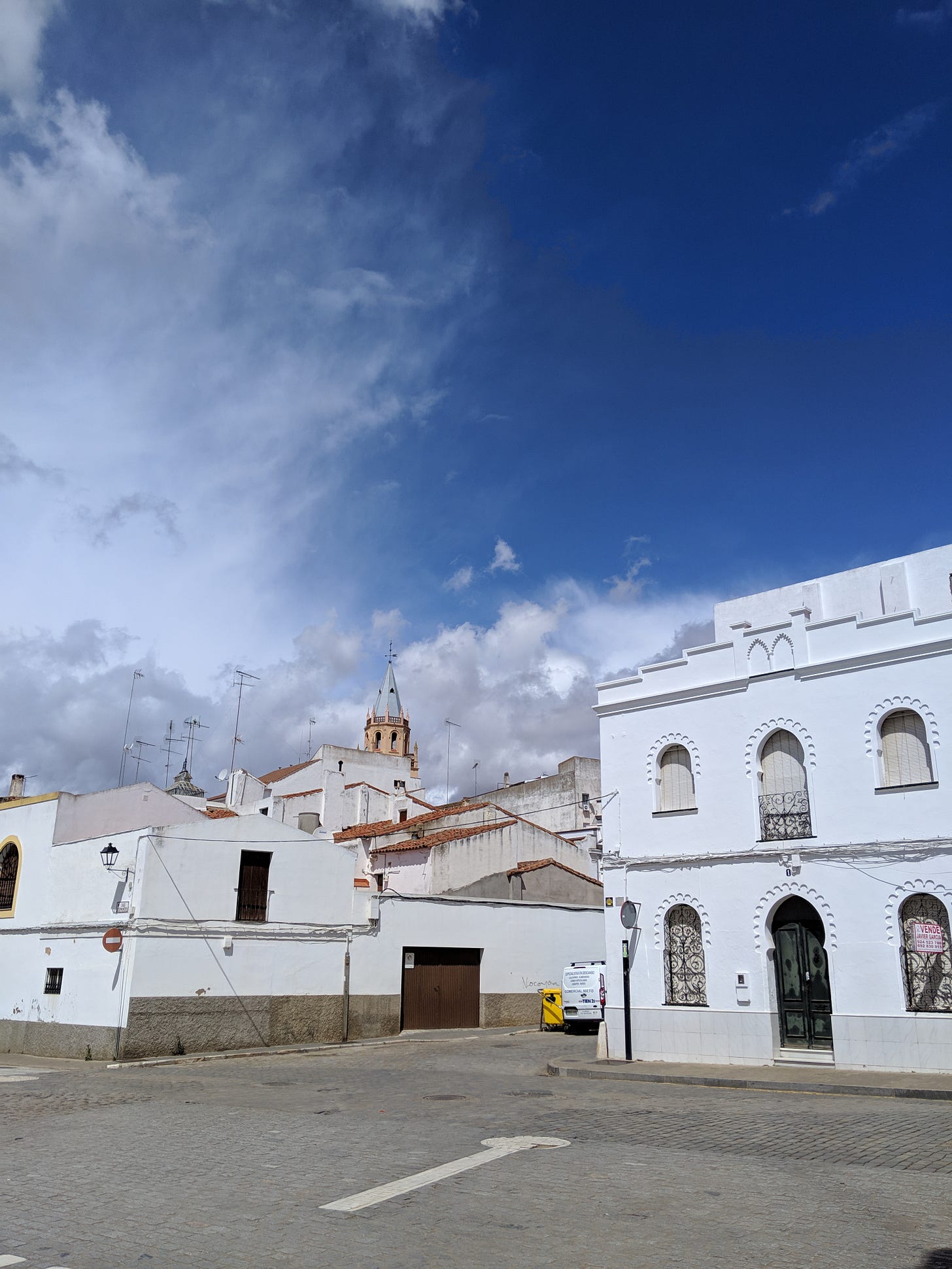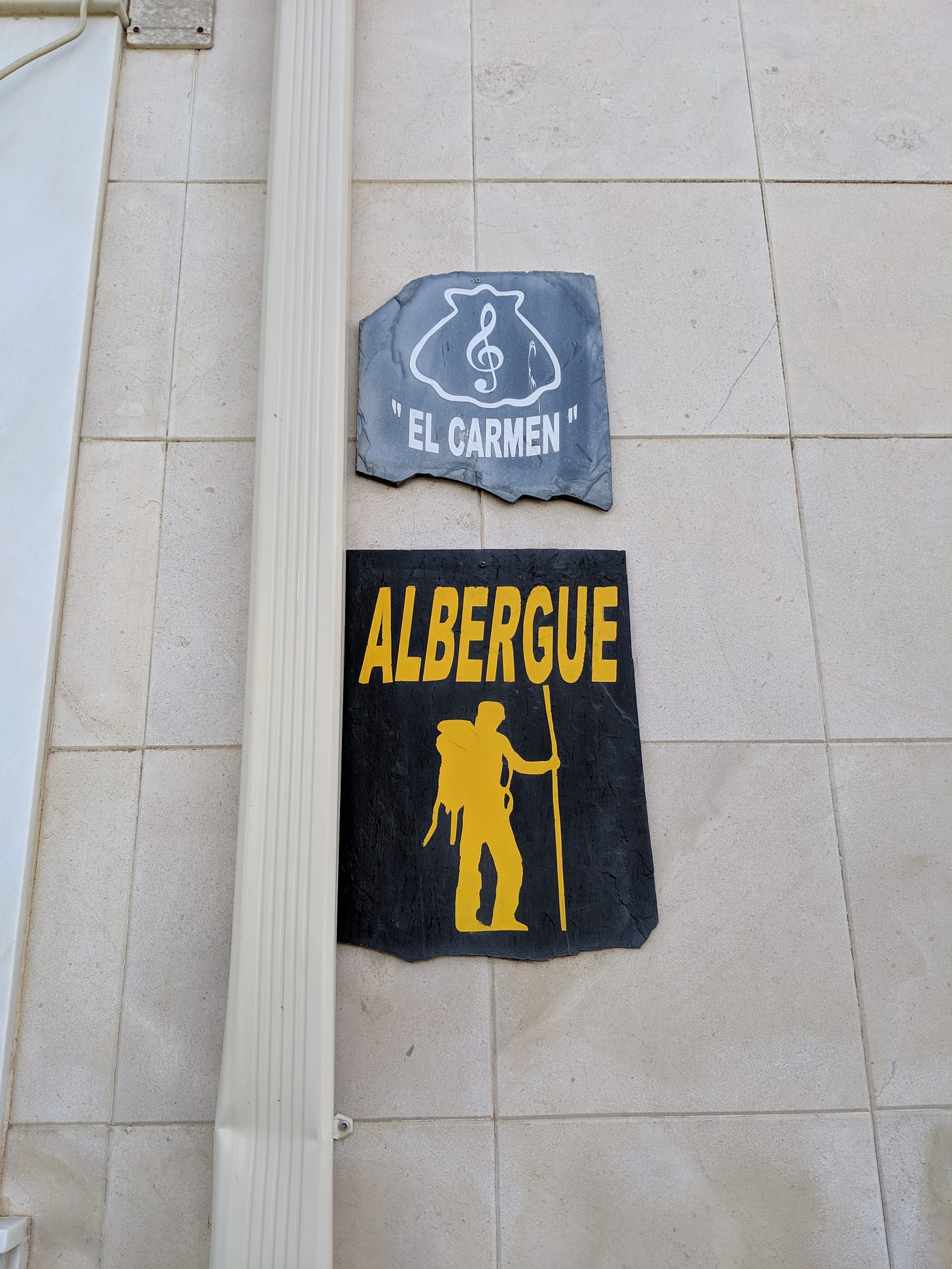 A double good choice since I again met up with fellow pilgrims Spela, Anthony and Pascale - we've been managing to find each other in the same albergue for the last four days or so, all down to luck since we never planned it ahead of time!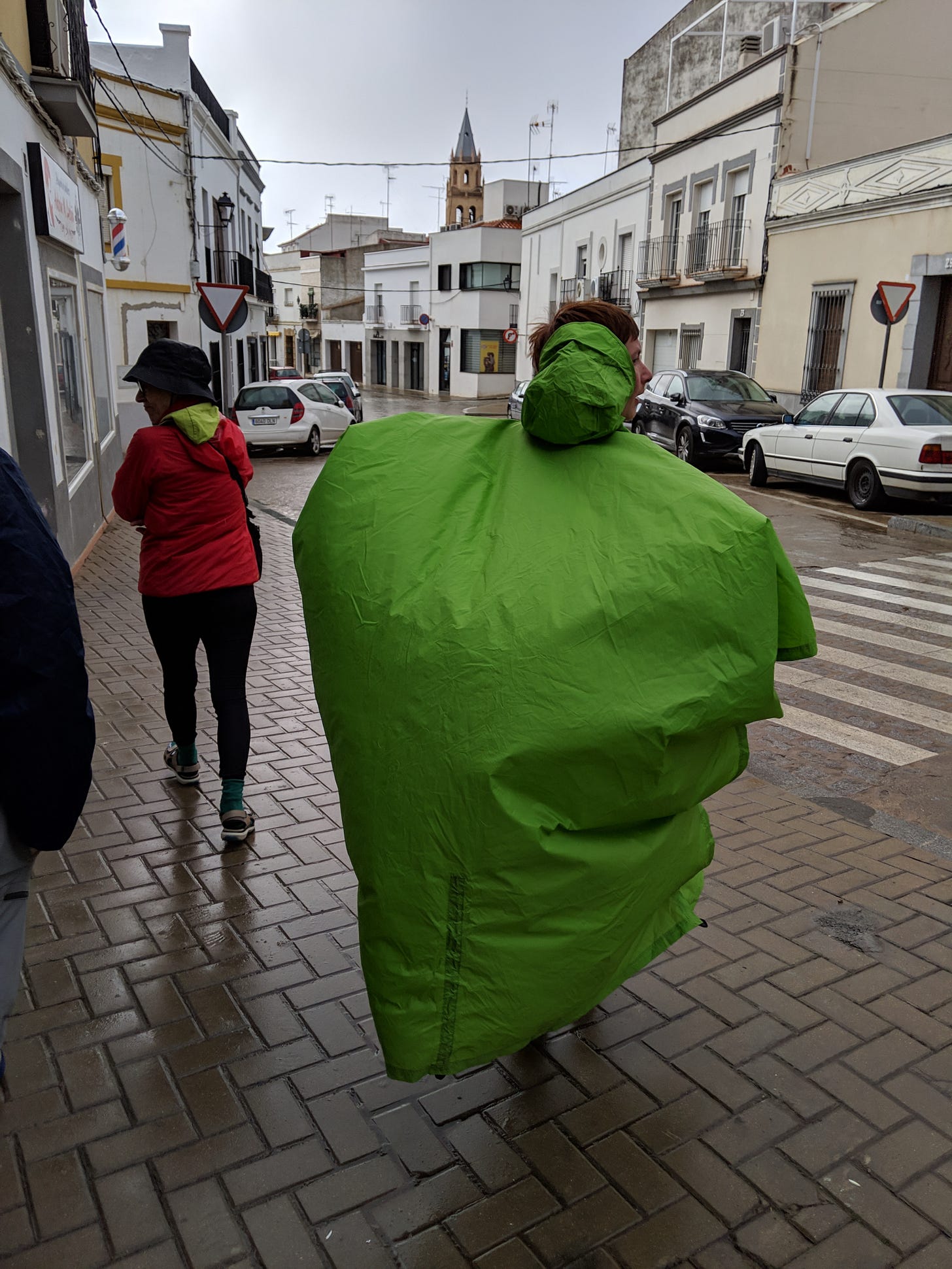 Wet and windy Camino but make it fashion.
We decided to eat together and on an early dinner, but due to rain, hobbling in flip flops, walking much too far to the supermarket as well as the face that most restaurants were closed - dinner in Spain is a traditionally late affair - we didn't actually eat until about 8.30pm. We gorged ourselves on starter patatas fritas caseras (homemade chips), and then couldn't finish our dinner.
Got back just in time for bed, and it was so cold I couldn't do much but get in my sleeping bag, cover myself with all the blankets and put some music on.
Until next time,
A x
---
Hey! I'm a freelance portraiture and documentary 

photographer

 based in London. I enjoy telling stories about adventure, the outdoors, and our relationship with the natural world.
In this newsletter, I'm digitally retracing my steps on the Camino de Santiago. From March to May 2019, over 45 days, I walked over 900km along the Via de la Plata (the Silver Way) route of the Camino de Santiago pilgrimage in Spain.
If you like what you read and would like to 
donate a strong cup of tea, you can
. This twitchy-eyed creative will thank you for the support and the caffeine.
You can also support me for free by pressing the little heart button, sharing this newsletter with others, and leaving a comment. You can also find me on 
Twitter
 and 
Instagram
.