Day four on the Via de la Plata
14km to El Real De La Jara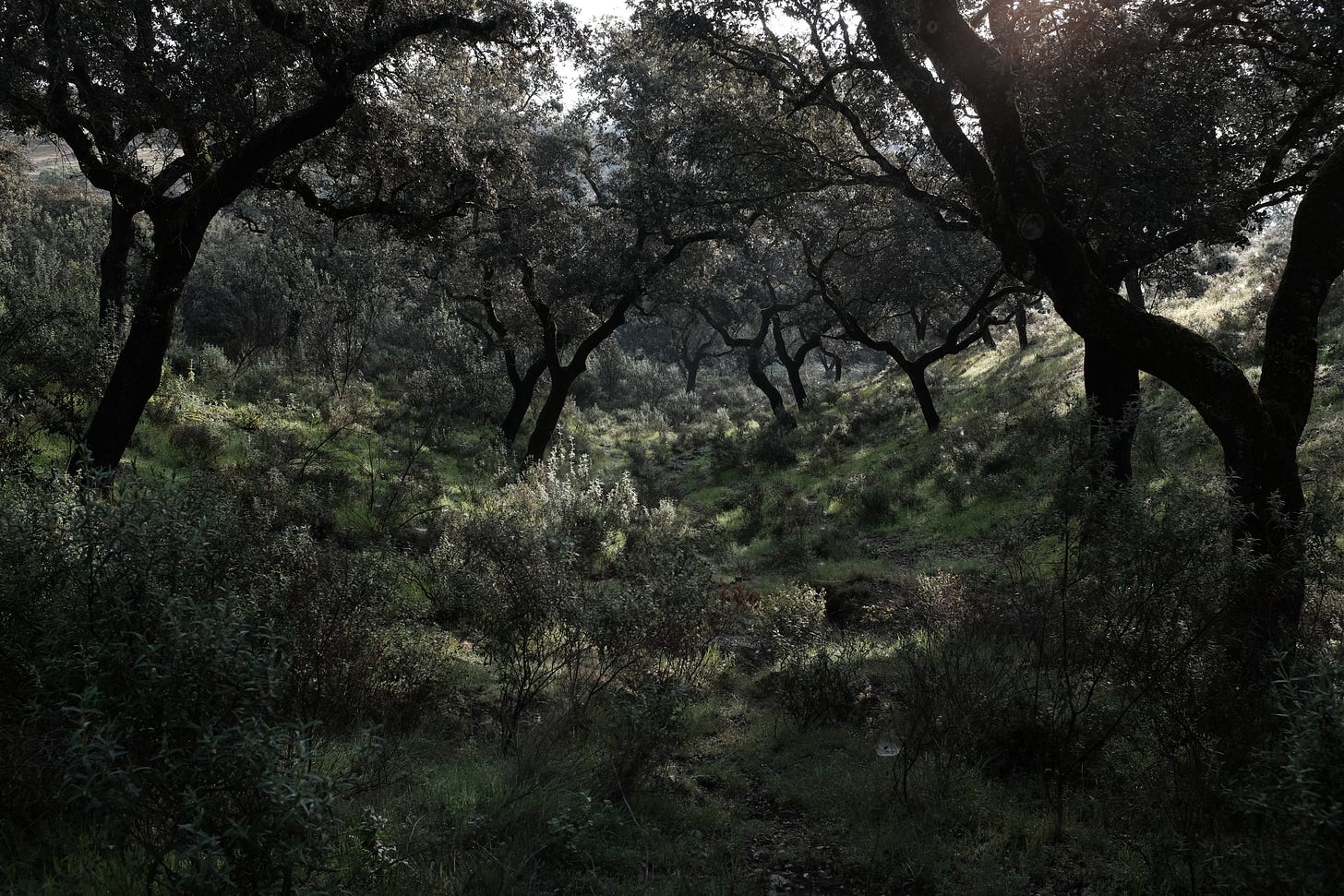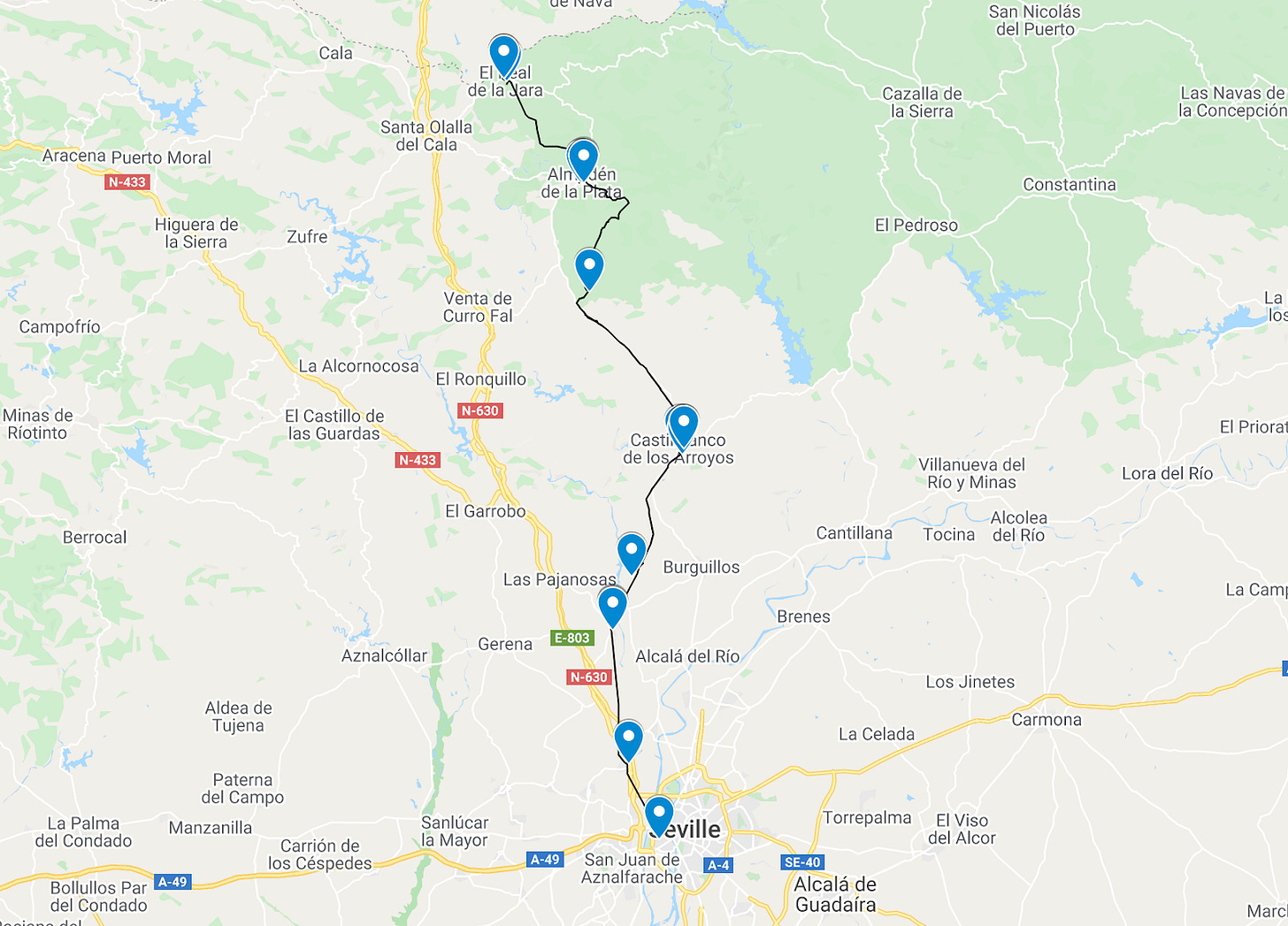 84km from Sevilla 
A short day, it started off cold, gloomy, and foggy and I absolutely loved it. This kind of weather makes everything that much more dramatic and magical, and I've always loved how fog has a similar feeling to when it snows; the sounds and atmosphere around you feel heavier, cushioned. Cosiness like one of those weighted blankets - when you're all wrapped up and warm at least!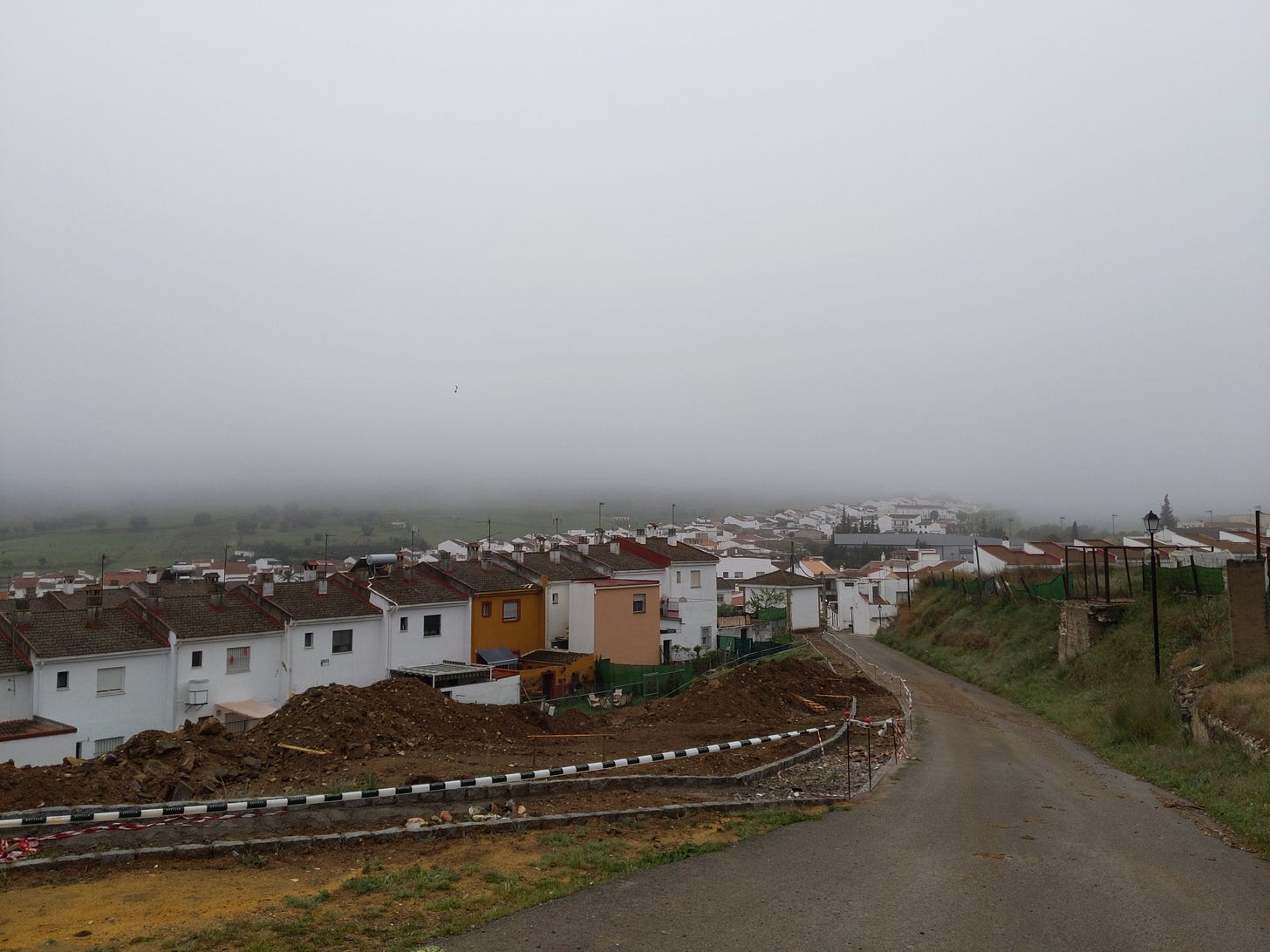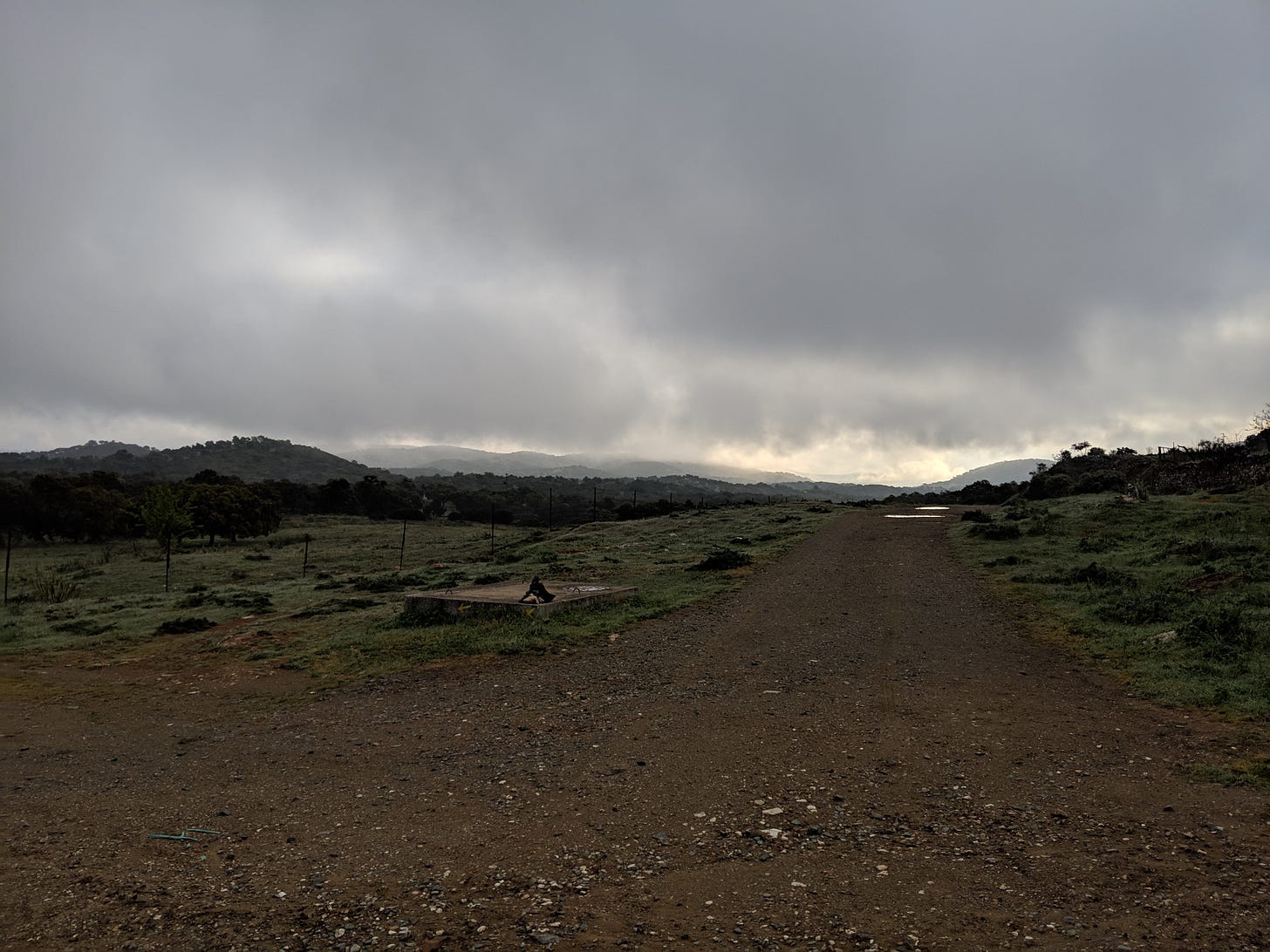 There was a long and quite steep incline up the sierra that made things very difficult though, so it wasn't as short of a day as I had expected. As it has been each day so far, it was beautiful, and the cold fold lifted only a couple of hours into the morning. Today, the trail passed through some farms and I got to say hello to many dogs, cats, horses, and I saw my first pigs and cows. I also got stuck in a bit of traffic….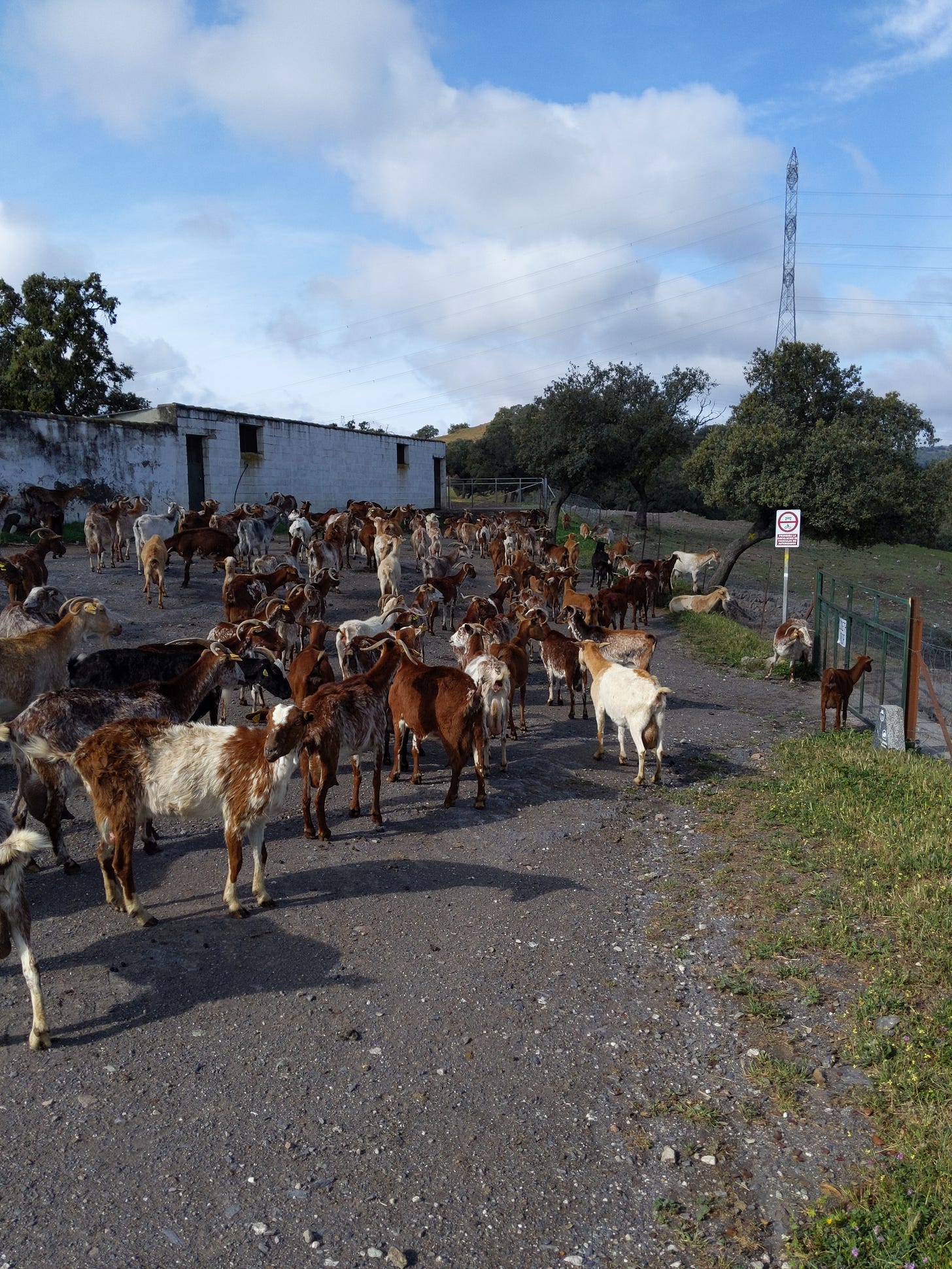 You've goat to be kidding me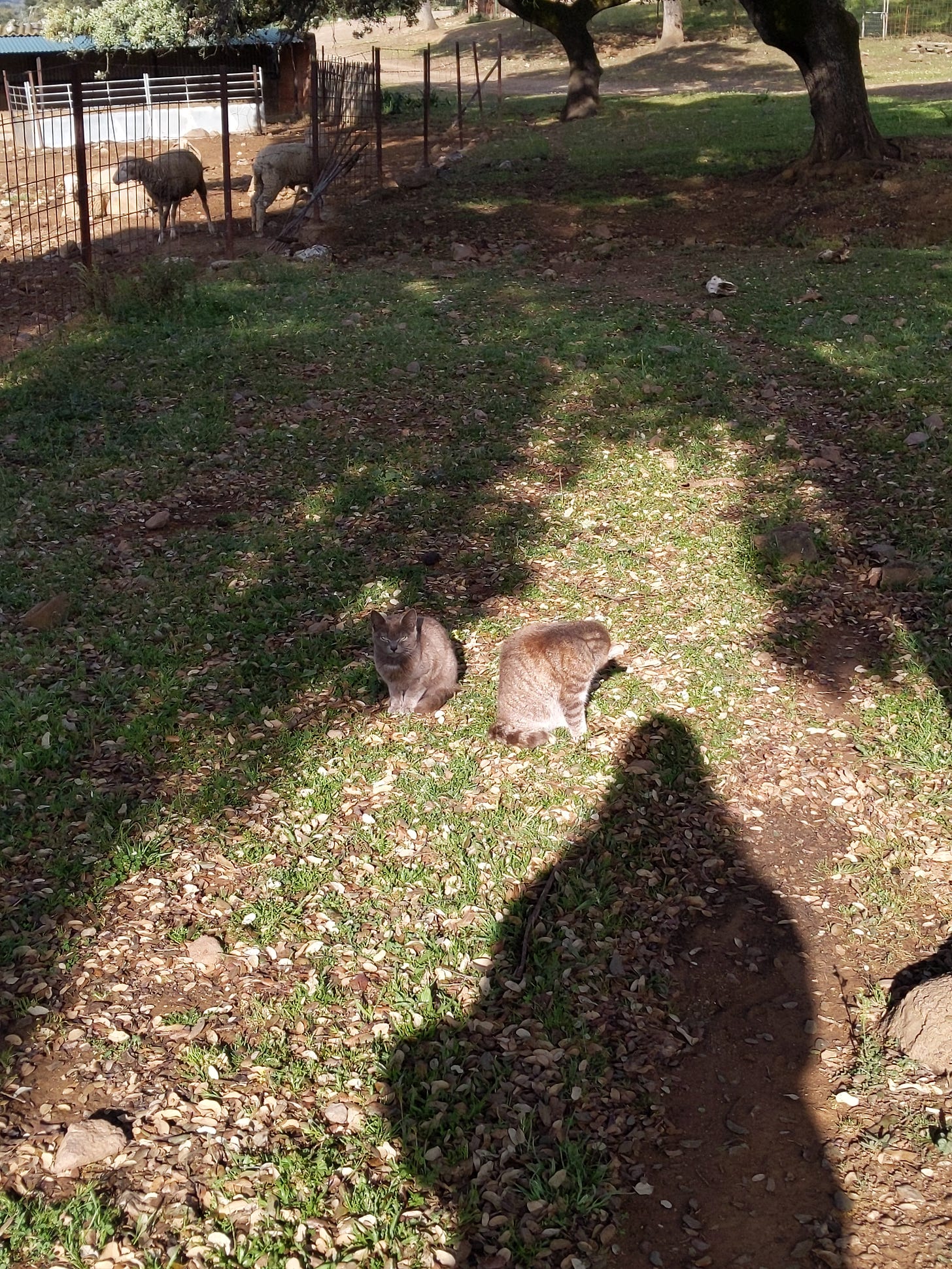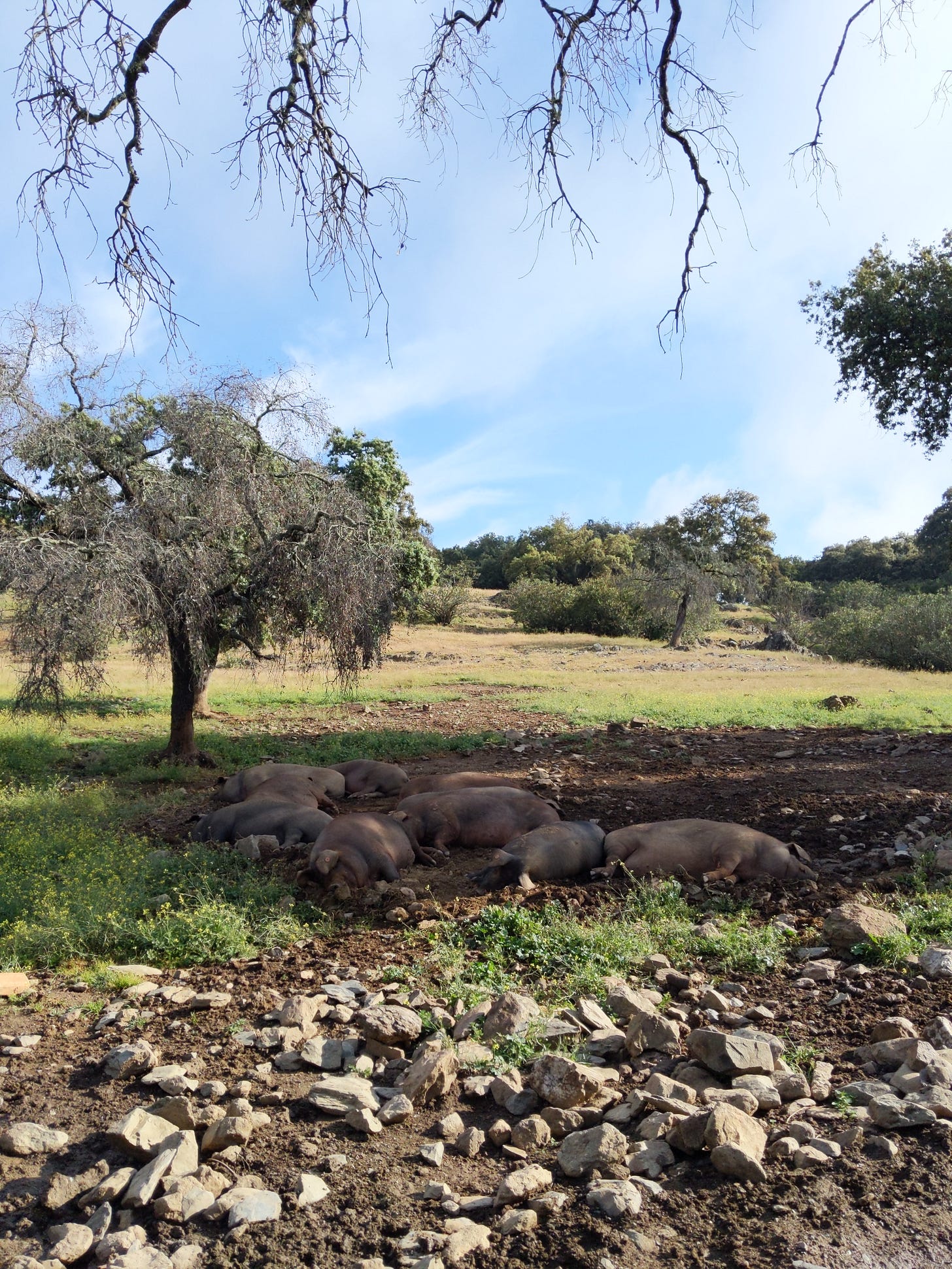 Now that I'm starting to get used to the walking and not every single thought is about how much my feet hurt, where I'm going next, what time it is, or how late I am, my mind has been wandering more freely. I spent a lot of time thinking about the solitude of these farms and the idyllic scenes I'm passing, considering the difficulty and challenges of this way of life, the slower life that many of us, including myself, desire.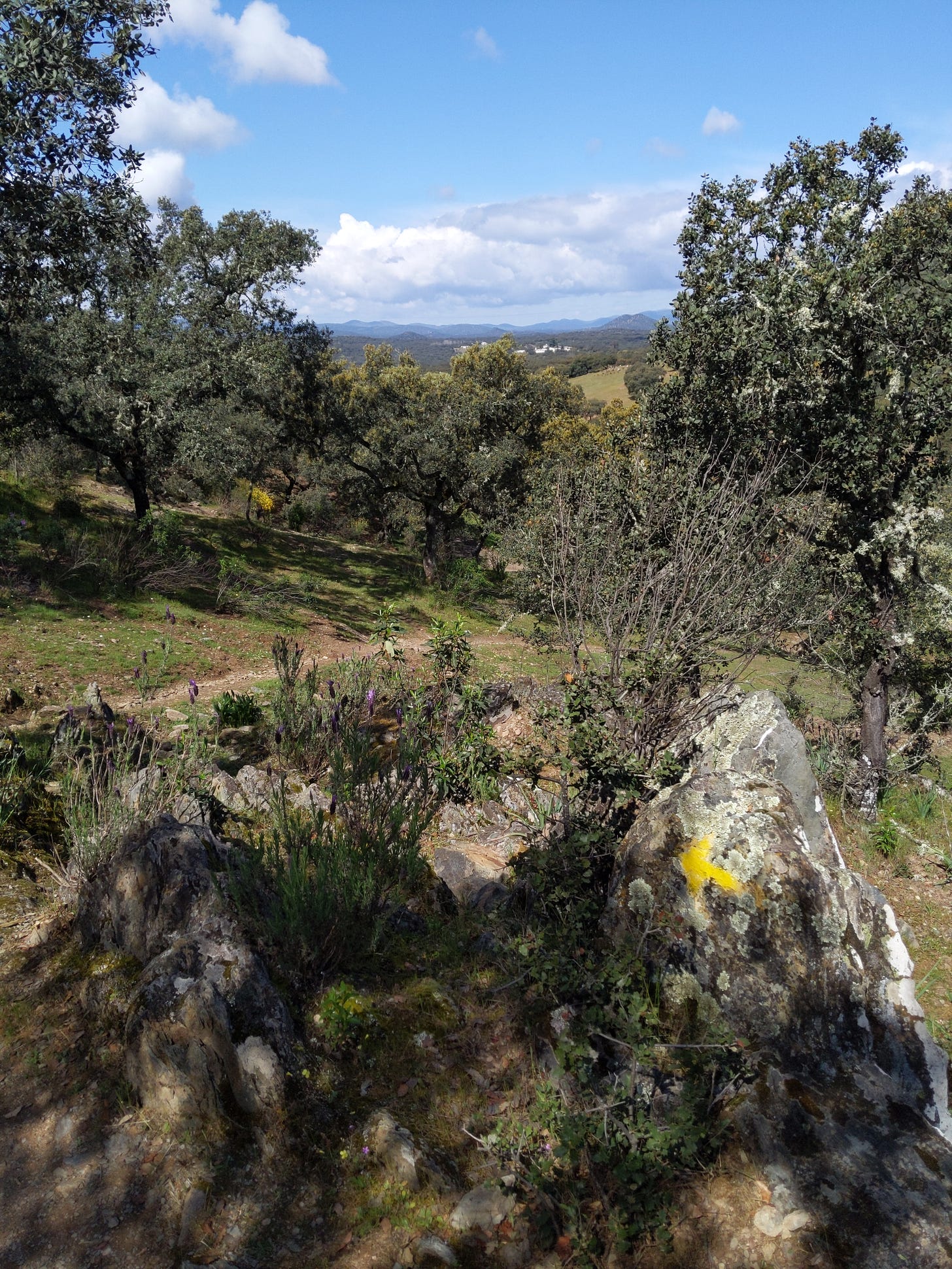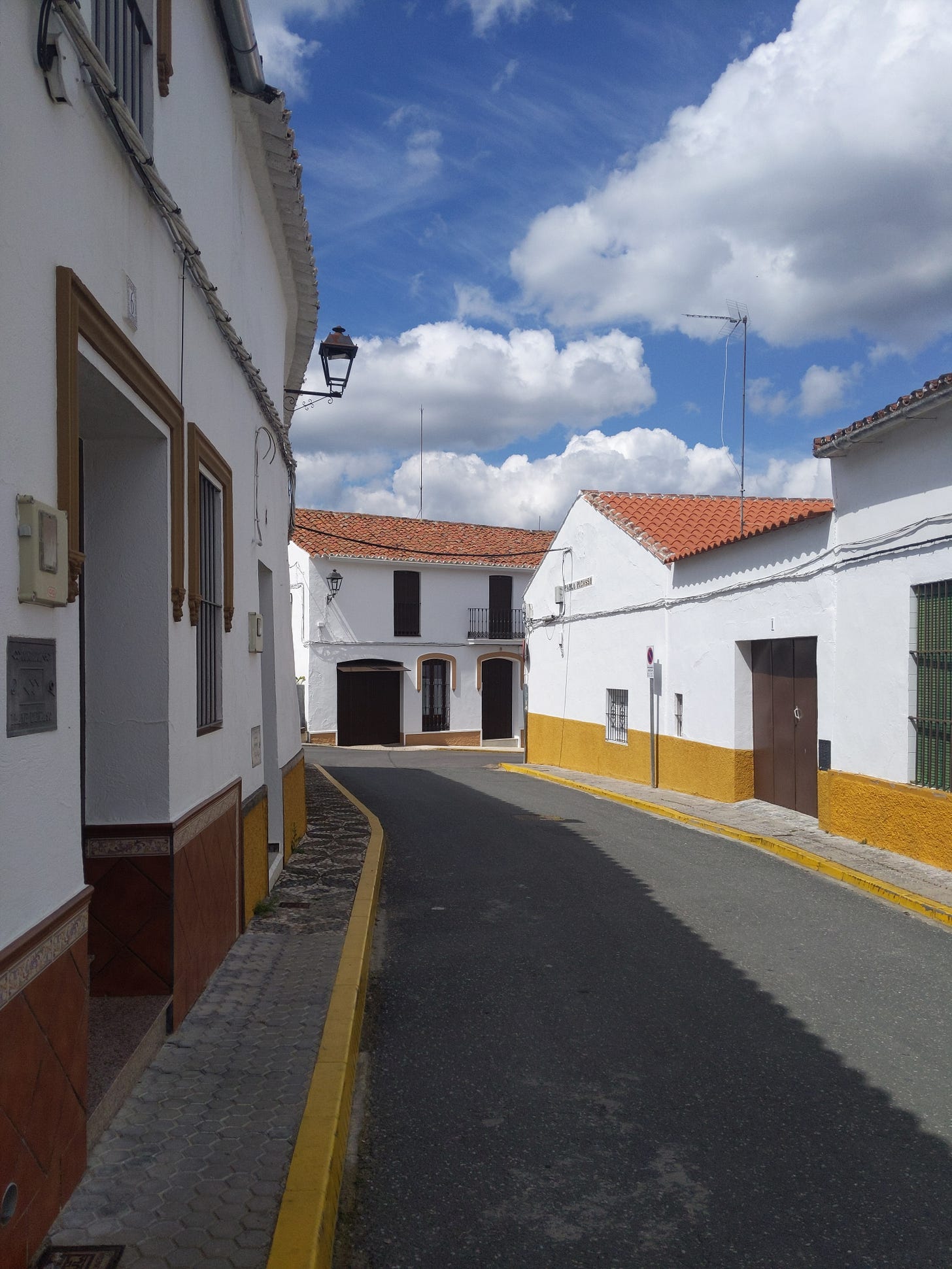 The challenge of being in a town - well, a village really, like the ones I have been passing and staying in; pretty, sleepy, small, and surrounded by beautiful green hills but with so many "closed down" signs and dust-covered "for rent" houses which have never and likely will never be rented. For many of these in-between places, the Camino and the passing walkers bring in a majority of income.
One benefit to shorter days is that I had plenty of time in the afternoon and evening to wash some clothes, bask in the now-hot sun, then go for a stroll. The albergue was a small guesthouse attached to the host couple's main home, and the best thing about it was the neighbour's dog who was the sweetest and most precious good doggo who would announce the time by howling each time the clocktower bell rung.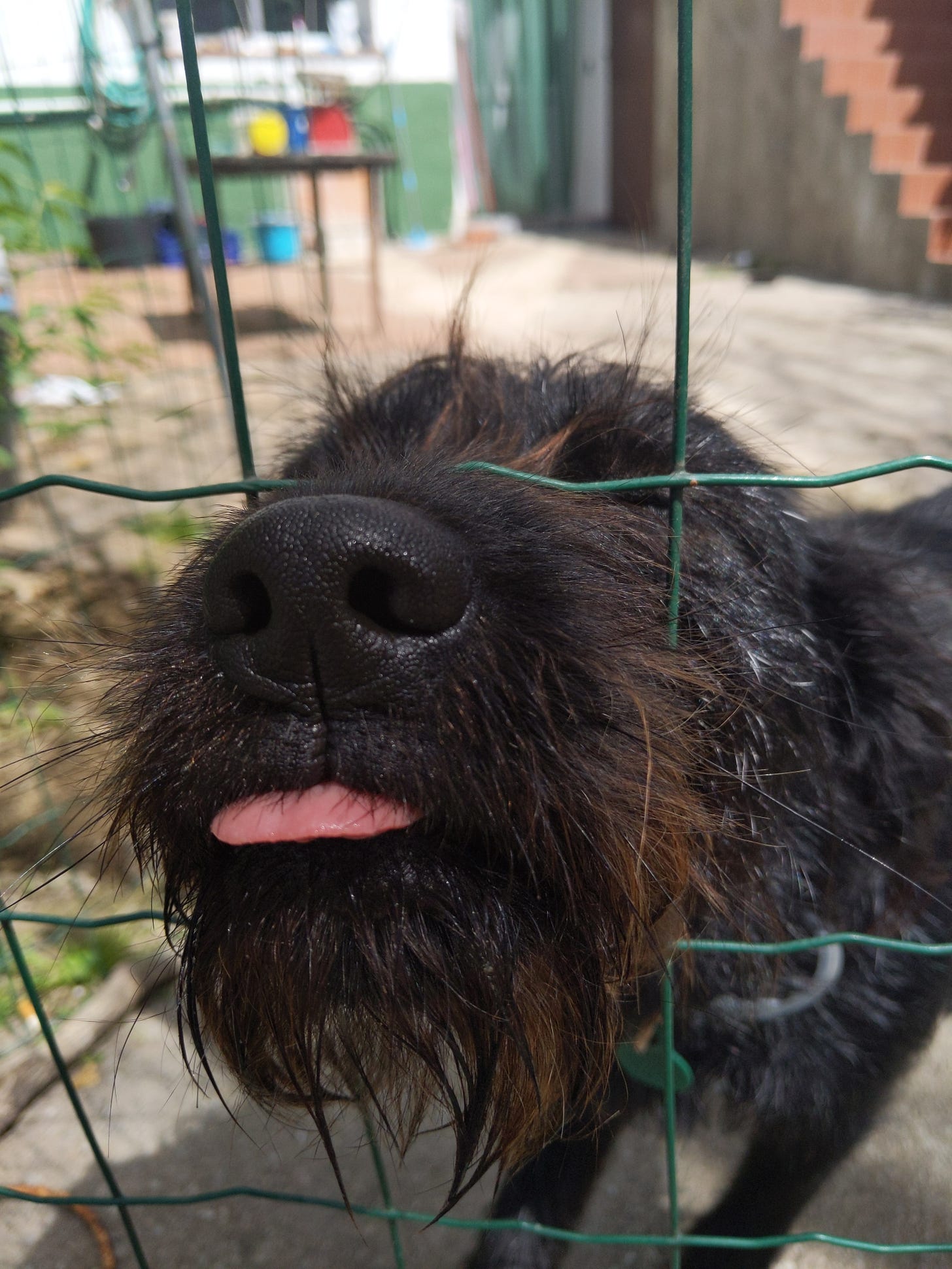 Lunch and dinner today were in the same restaurant and I'm pretty sure I had the same meal twice. On Google Maps there was mention of a second albergue with added restaurant on the other side of town, but when I made my way over there it was closed. The sun had started to set already and golden hour seemed particularly golden, so I walked around a little, had a chat with a couple of locals and took some photos.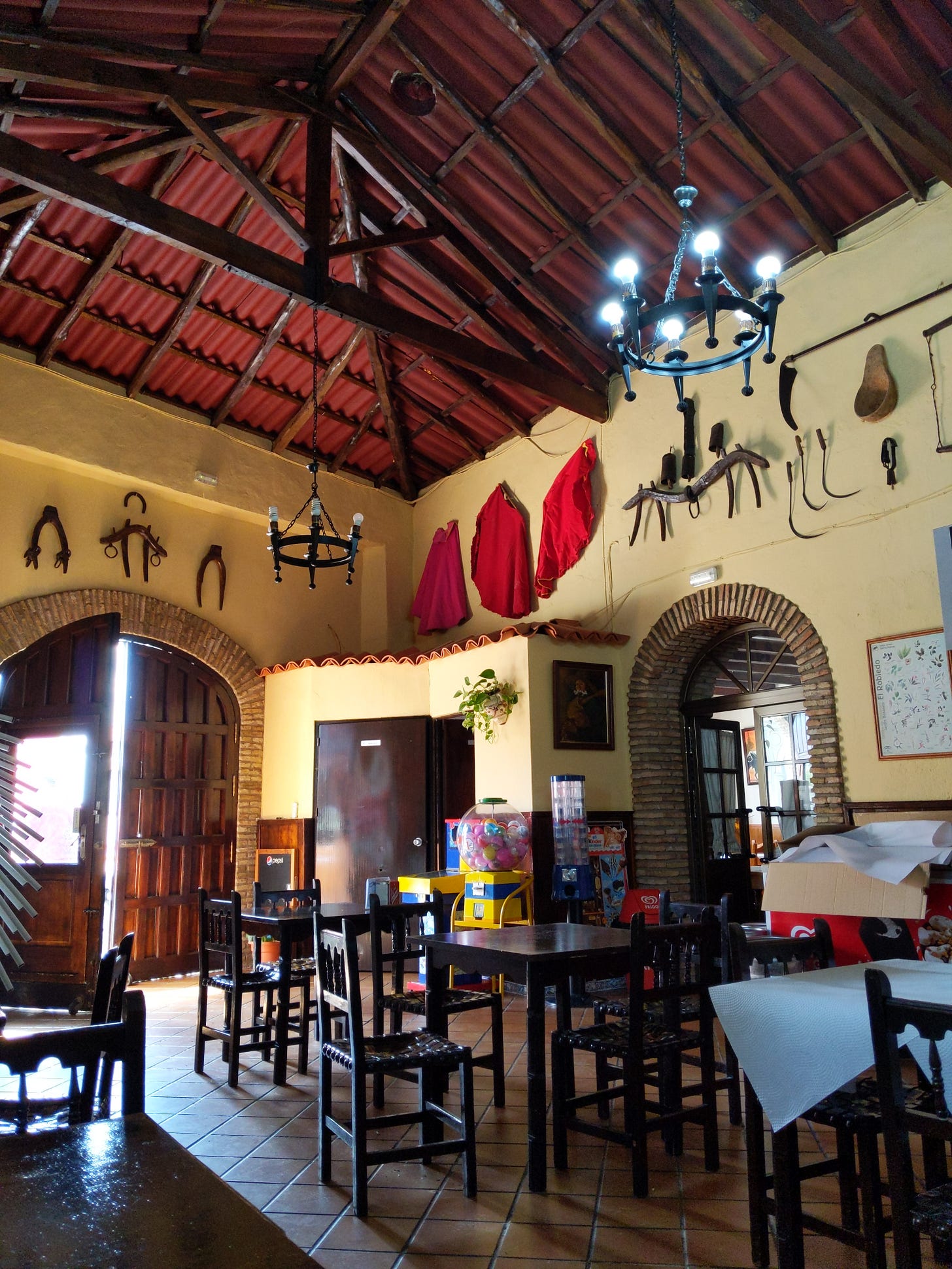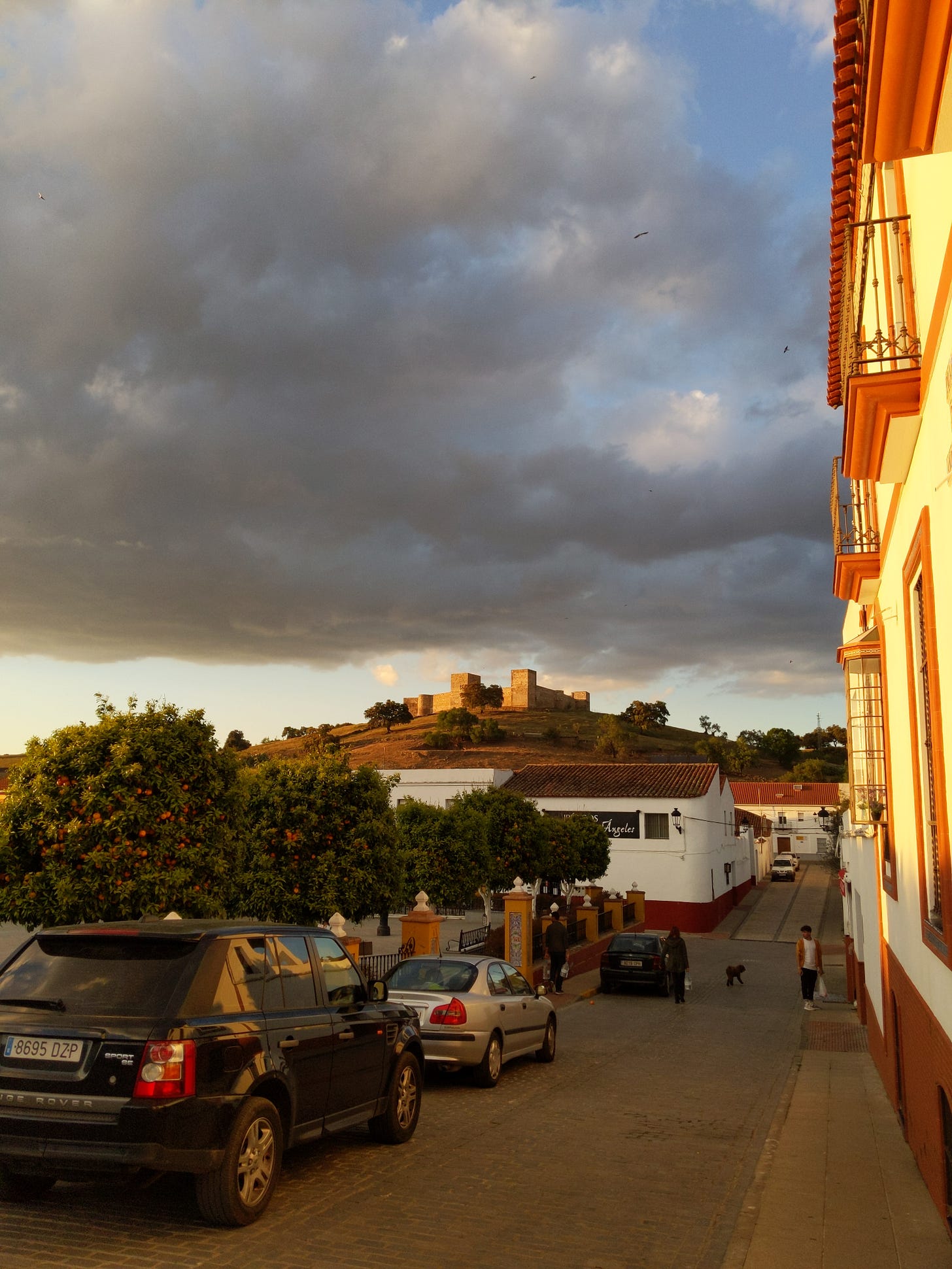 I was solo at dinner until I recognised Pascale; the French woman who I'd met seemingly forever ago (actually only four days ago!) my first evening on the Camino. We ate and drank wine together while the sunset on this slow and leisurely evening, and afterwards we walked back to the albergue through the winding village roads under the blue and pink night sky.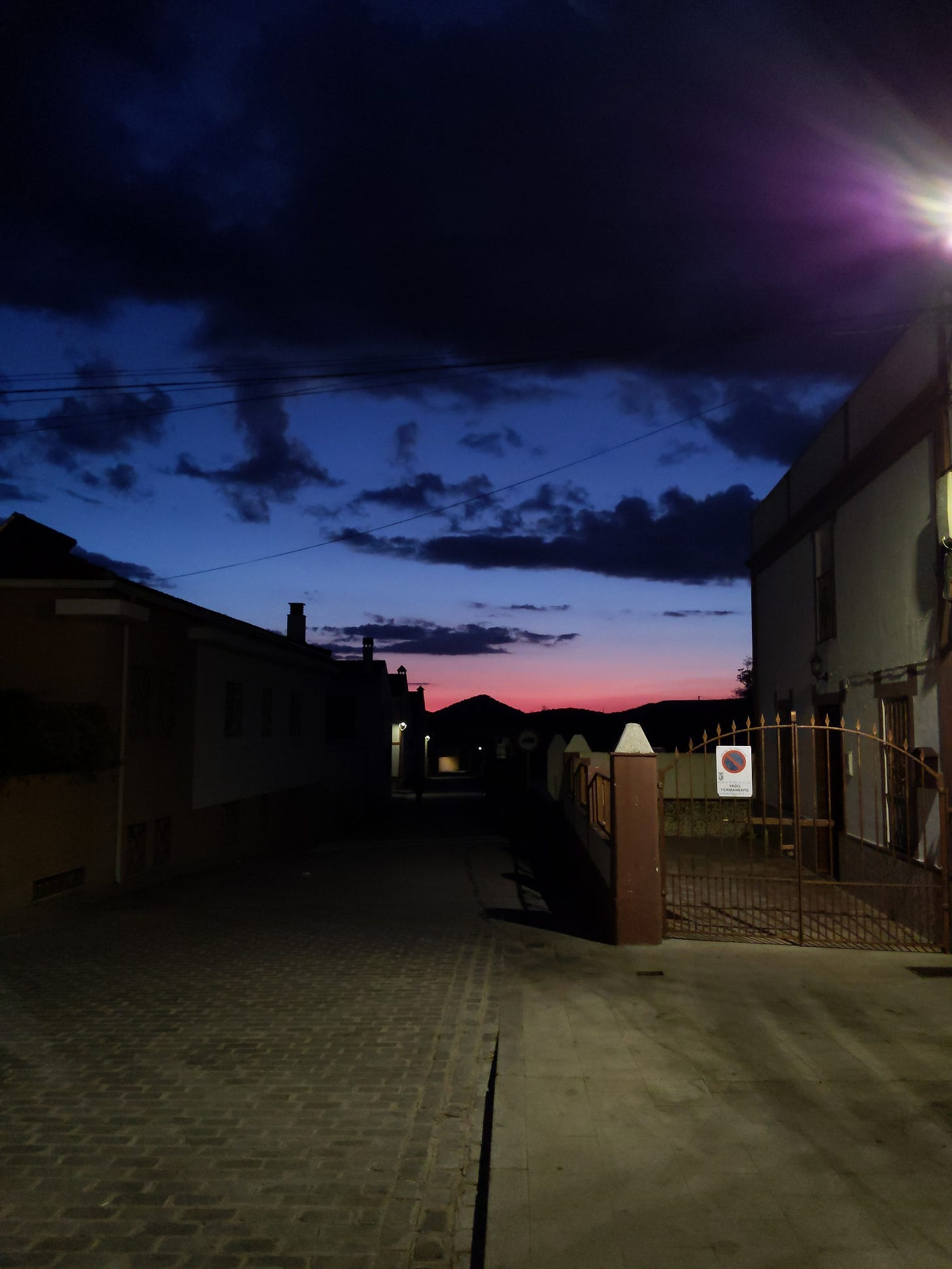 I don't know if it's that there are fewer distractions on the trail, or it's just being on the trail, but colours and smells and sounds seem so much brighter and stronger; more vibrant.
Until next time,
A x
---
Hey! I'm a freelance portraiture and documentary

photographer

based in London. I enjoy telling stories about adventure, the outdoors, and our relationship with the natural world.
In this newsletter, I'm digitally retracing my steps on the Camino de Santiago. From March to May 2019, over 45 days, I walked over 900km along the Via de la Plata (the Silver Way) route of the Camino de Santiago pilgrimage in Spain.
If you like what you read and would like to

donate a strong cup of tea, you can

. This twitchy-eyed creative will thank you for the support and the caffeine.
You can also support me for free by pressing the little heart button, sharing this newsletter with others, and leaving a comment. You can also find me on

Twitter

and

Instagram

.